Nadal was the first to comment on Djokovic's release Al said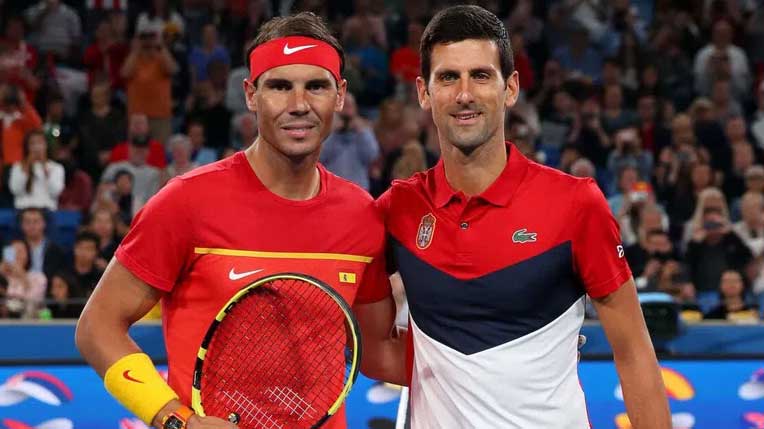 Rafa Nadal commented on the decision of judge Anthony Kelly to release Novak Djokovic, which will allow the Serbian to defend his title from the Australian Open and fight to win a record 21st Grand Slam trophy.
"In purely sports terms, I preferred Djokovic not to be there (laughs), but justice prevails and I respect the judge's decisions. After all, it's a sport, there are a lot of interests around sport, and from an economic, marketing point of view, it's much better when the best play, "said Nadal on Más de Uno de Onda Cero.
"It seems perfect to me. In the end, it's absolutely right. Justice is what needs to be said in this case, and I've always defended justice in all causes. There's been a big circus around this story, but whether I can or can't agrees on some things with Djokovic, the judge said he has the right to participate in the Australian Open and indeed this is the fairest decision, "added Nadal, who triumphed at the Summer Set in Melbourne on Sunday and thus kept the tradition of winning at least one title a year, started in 2004.

Is Djokovic a hero or a villain?
"Sometimes I think that social networks have radicalized a lot of the world. This is a free space where you can express yourself and say many things that people do not say to each other face to face. Everyone must be free to make their own decisions, but every decision has its consequences.
I myself am not deep into things on some topics and I try to listen and obey people who understand this. All the most important institutions in the world, governments ... say that the vaccine is the way to stop this pandemic and the disaster we are going through, and I am trying to follow what they tell me.
I don't feel less intelligent or more intelligent because of that, I just try to follow what people who know more say. The debate that has ensued is a complete circus. But one thing is clear: no matter how much controversy there is on the subject, there are millions of deaths worldwide due to the virus. That is the reality, "Nadal said.