Nganu: I support Jake Paul by 1000%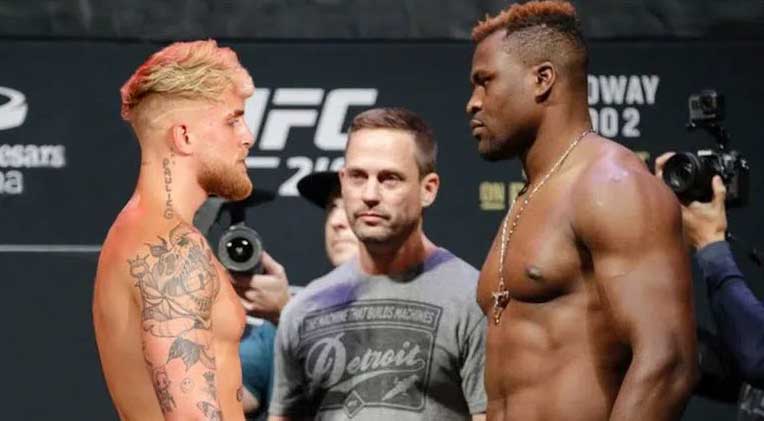 UFC heavyweight champion Francis Nganu believes that Jake Paul's demand for better pay for fighters is real, not just nonsense.
The Predator defended its title a month ago and earned $ 600,000.
However, this money was too little and Francis announced that he would never fight for such a huge free or don't believes that again.
Nganu became a free agent at the end of the year and has not yet re-signed with the UFC. He wants a lot more money from them, as well as to allow him to fight in boxing.

The UFC is in a difficult situation, because if they allow Nganu to fight in boxing, then everyone else will ask for it. In the last year, internet star Jake Paul has not stopped biting Dana White.
Paul stood up for the fighters and demanded more money and health insurance for them.
In an interview with SportsKeeda, Nganu supported Paul, which White will not like.
"I follow all these things and I know what's going on. You know that Paul has his own way of communicating, which is a little different.

Maybe not the same way I am. But in the meantime, I can't blame him." I'm with him for what he says.
When Paul claims health insurance for the fighters, I'm 100% with him. He wants an increase in the fighters' money, and I'm 1000% with him.
The fighters are not protected, they are all alone and no one reflects on them.
They put their bodies at risk. At least give them health insurance, "said the champion.