Oklahoma City Thunder with dramatic success against the LA Clippers in the NBA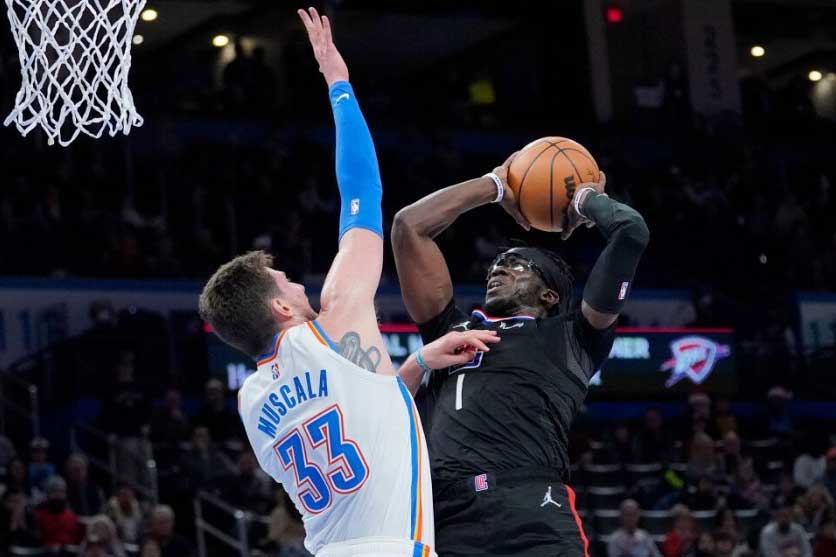 The Oklahoma City Thunder team dramatically beat La Clippers 104-103 at home in another game of the NBA regular season.
The success of the "thunder" was secured by 23-year-old Shay Gilges-Alexander, who scored a three-pointer in the last second of the match to bring his team only the 9th success since the start of the campaign in 28 matches played.
The young Canadian finished the match with 18 points, but the most useful for the victory was his compatriot Lugen Dort, who scored 29 points.
For the guests from the Clippers, in the absence of their two stars Kawai Leonard and Paul George, Luke Kennard became the top scorer with his 27 points, which, however, did not help the "scissors" to avoid losing.
In the standings, the Oklahoma City Thunder remain at the bottom of the Western Conference with a balance of 9-19, while the LA Clippers are in 5th place with 16-14.
In another game last night in the NBA, the Cleveland Cavaliers defeated the reigning champion Milwaukee Bucks 119: 90.
Here are the other NBA results:
Boston Celtics - New York Knicks 114: 107
Brooklyn Nets - Orlando Magic 93: 100
Toronto Raptors - Golden State Warriors 119: 100
Utah Jazz - Washington Wizards 109: 103