Pique Real's losses are painful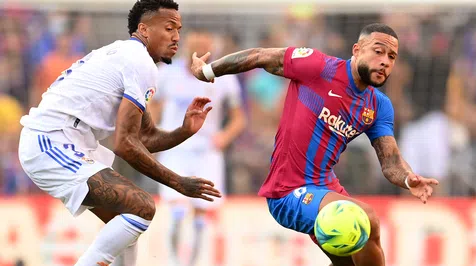 Barcelona defender Gerard Pique saw optimism after Real Madrid's 2-3 loss in the semi-finals of the Spanish Super Cup in Saudi Arabia. According to Pique, who is a key figure in the Catalans, Barcelona is moving in the right direction under the leadership of club legend Xavi Hernandez.
We played very well, although we did not win. Definitely not the result we wanted. It is always painful to lose to Real, but we are approaching victories and we need a decisive step. We left the field with our heads held high.

We took risks, we attacked, but they took the ball, organized counterattacks with many players and scored. However, we showed a high level, and the returning players also fit in well , Pique commented.
The loss of Barcelona to Real was the fifth in a row, which had not happened since 1962-1965. Then Madrid continue the series to 7 successes. The next El Clásico is on March 20, when Real welcomes Barcelona in La Liga.