Premier League clubs are meeting today to discuss a possible break in the championship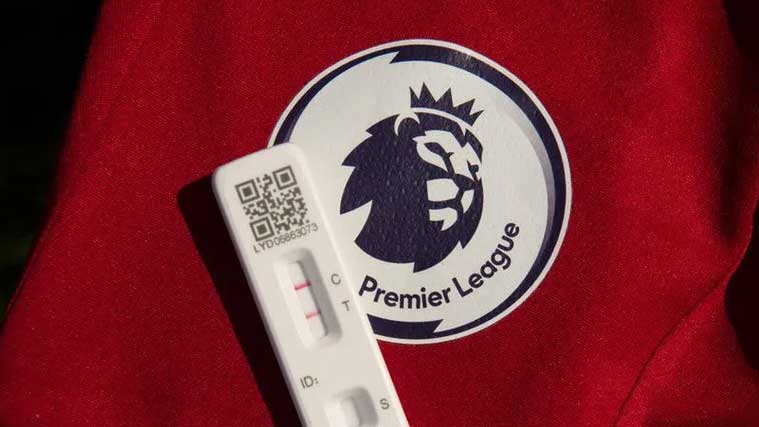 The clubs in the Premier League are meeting today for an extraordinary meeting, at which a possible suspension of the championship due to the covid crisis should be discussed. As many as six of the ten games scheduled to be played over the weekend have been postponed due to many cases of infected players. Yesterday, Thomas Tuchel expressed his indignation at the fact that Chelsea's match with Wolverhampton was not postponed by the Premier League, despite the seven infected players from London. And Jurgen Klopp could not use five players in the derby with Tottenham, after which the German said he simply could not continue with the usual busy schedule during the holiday season.
According to the Daily Mail, one of the most likely options is to postpone a round of the Premier League. These are the matches between December 28 and 30. There are also proposals to postpone all matches that must be played until the end of 2021, and to restart football on the weekend of January 8-9, 2022, if conditions allow. According to the idea, then the matches of the third round of the FA Cup should be played, which are traditionally held immediately after the New Year. The battle in the Premier League is to be resumed on January 15.
To approve any of these proposals, it must be supported by 14 of the 20 clubs in the Premier League.
However, the claims of the televisions, as well as the compressed calendar due to the World Cup in Qatar next year, make such a break very difficult. That is why the leadership of the Premier League will do everything possible to avoid it.
The protocol according to which matches are postponed will also be discussed, as the fans complained about the late decisions, which do not give them time to react. Similar was the case with the match between Aston Villa and Burnley, which was postponed two hours before it started.