Rafael Nadal qualified for the semi-finals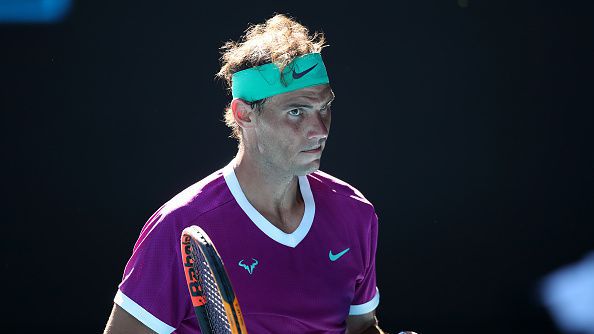 Rafael Nadal qualified for the semifinals of the Australian Open after a five-set victory over the second racket of Canada Denis Shapovalov with 6: 3, 6: 4, 4: 6, 3: 6, 6: 3 after more than four hours of play.
The sixth Spaniard started strong and won the first two sets without tension, but gradually 35-year-old Nadal visibly tired and gave way to Shapovalov, who won the third and fourth sets and began dreaming of a memorable turnaround against the former world number one.
In the fourth set, Nadal received medical attention for stomach problems. The medics gave the Spaniard pills and he managed to overcome the malaise and demonstrate his great class in the decisive fifth set.

Shapovalov had a breakpoint in the first game of the fifth set, but Nadal reflected it and won, then made a breakthrough, took his pass and took the lead with 3: 0.
By the end, the Spaniard routinely finished the set with 6: 3 and continued to the semifinals, where he expects the winner of the match later today between Gael Monfils and Matteo Beretini
"A very hard day, hot weather, I did not train for such conditions. I started well, but I knew it would be difficult against one of the most talented players. He has great service, and he is much younger and has more strength. "Gradually I started to feel tired.
I also had a stomach upset in the fourth set, it wasn't an injury, I was examined, but it's not serious. They gave me pills and it worked. I'm happy to reach the semifinals," Nadal said.