Rangnik gives the captain's armband to Ronaldo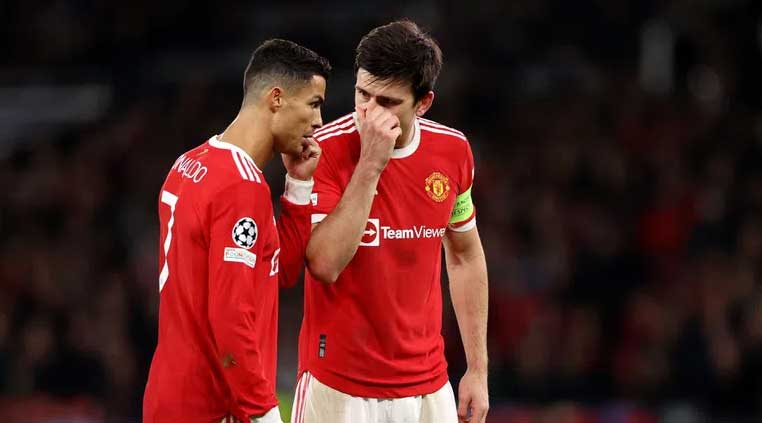 Another internal problem creates tension in the already hesitant team of Manchester United. According to the Mirror, this time the reason is the captain's armband.
The publication claims that the interim manager of the team Ralph Rangnik has held talks with the current captain Harry Maguire and the great star Cristiano Ronaldo, who is undoubtedly the most experienced player of the "red devils".
The German intends to give the ribbon to CR7 and thus relieve the tension from the shoulders of Maguire, who is already in pretty bad shape since the beginning of the season.

The plan is for this to happen by the end of the season, but the most expensive defender does not agree, because he fears that if such a temporary decision is made now, he may lose the tape permanently.
Maguire is unhappy that his influence in the locker room after the arrival of the 37-year-old superstar is declining and young players listen only to Ronaldo. Rangnik himself constantly talks about the fact that the Portuguese should be an example for his young colleagues.
Some of the players are uncomfortable with this situation because they want to remain loyal to Maguire, but at the same time they cannot help but take into account the huge influence that Ronaldo has on them.

Ronaldo's position is said to be entirely correct for Maguire because he called on the players to support and listen to their captain.
However, Rangnik believes that the Portuguese's mentoring role should be officially supported by the tape. This is the feeling in the locker room of the 20-time champions.