Real Madrid can afford Mbape and Holland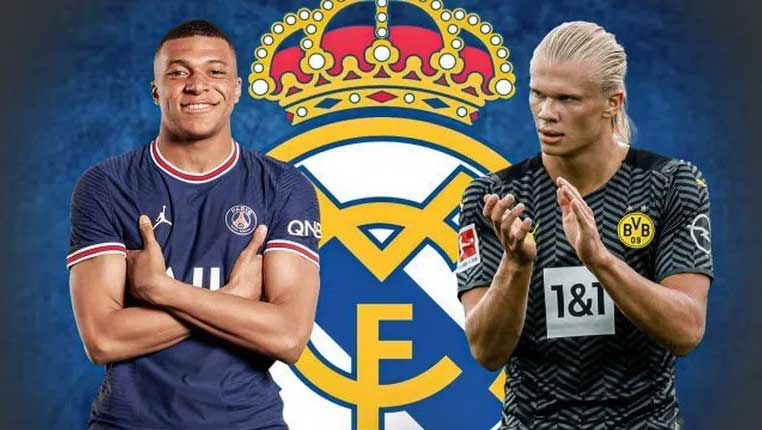 Real Madrid will have enough financial resources to be able to attract both the stars of world football at the moment - Killian Mbape and Erling Holland, claims "Marca".
The two are linked as main goals for Florentino Perez, who is ambitious to bring them to the Santiago Bernabeu in the summer.
Mbape is rumored to have an oral agreement with the White Ballet and will join Madrid after his contract with Paris Saint-Germain expires.

The French club made another attempt to persuade him to re-sign and stay at the Parc des Princes, but the striker flatly refused this opportunity.
In Holland, the situation is a little different. He has a buyout clause worth 75 million euros and the candidates for his signature are many, including Barcelona, ​​Manchester United, Manchester City, Paris Saint-Germain and others.
However, Real is in a good position here as well and believes that it can beat its competitors.

The Santiago Bernabeu is said to have enough finances to afford to pay the salaries of Mbape and Holland, although they are expected to be close to 2m euros a week.
However, Madrid are expected to release a lot of money in their budget in the summer, when the club will part with Isco, Gareth Bale and Marcelo, and there is a chance that Eden Hazard will return to Chelsea, which will seriously untie the hands of Florentino Perez.