Ronaldo's transfer has spoiled the atmosphere at Old Trafford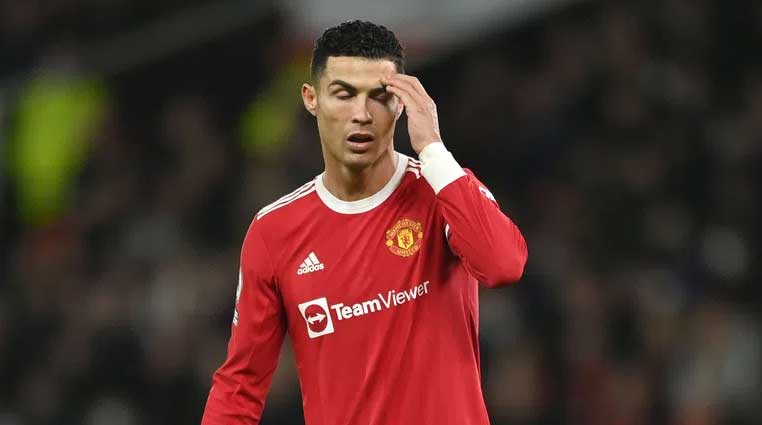 The attraction of Cristiano Ronaldo to Manchester United in the summer has led to tensions in the team's locker room. Not all players are happy with the return of the Portuguese to the club, and this is perhaps one of the main reasons for the decline in the game of the "Red Devils" this season, writes "Express".
United continue to play at high tide. The team started the year with a surprising 0-1 loss to Wolverhampton at Old Trafford. After the match, Luke Shaw said that the players do not play as a team. With that, he seemed to be trying to open the door to the problems in the locker room.
It is said that even after the transfer of Ronaldo from Juventus in the summer, several players were quite disappointed. These are Harry Maguire, Edinson Cavani and Mason Greenwood. They believe that attracting the Portuguese will directly affect their role in the team, which is largely true. Another problem is that separate groups have formed in the locker room, one of which belongs to the Portuguese-speaking players, who immediately huddled around Ronaldo.

After his transfer, Cristiano, as expected, took the lead in the team. He is the leading scorer since the beginning of the season with 14 goals in 21 games. For now, however, this is extremely insufficient and he fails to lead your teammate in the right direction.
Now the new manager Ralph Rangnik is tasked with finding a way to unite the team again. So far, the German specialist is experiencing serious difficulties, but he will have to find a solution quickly if he does not want the team's downfall to continue in the new year. For the "Red Devils" there are two games with Aston Villa. The first is for the FA Cup and the second is in the Premier League.