Sevilla hit Atletico at the end and again came close to five points from the top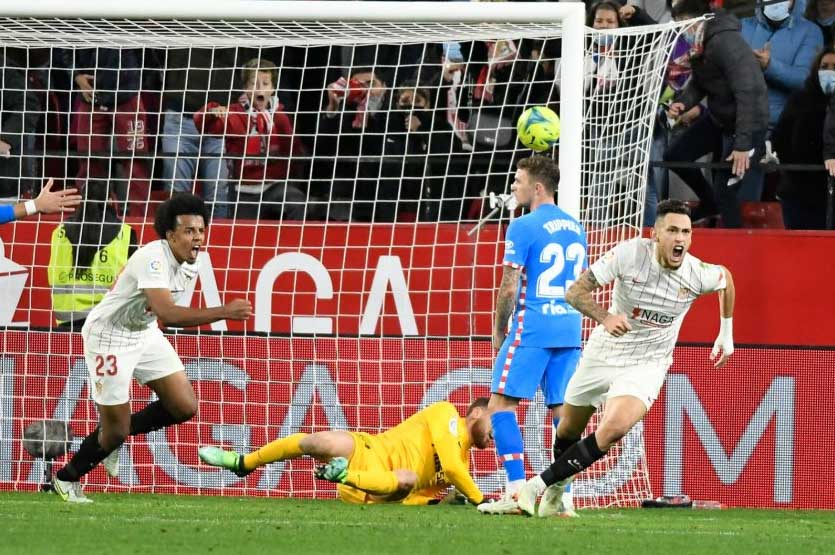 A goal by Lucas Ocampos two minutes before the end of regular time helped the Sevilla team to win with 2: 1 at home to Atletico (Madrid) in the derby of the 18th round of the Spanish La Liga.
With this success, the Andalusians already have 37 points and again shortened the gap with the leader Real (Madrid) to five points before the match of the "whites" tonight against Cadiz. The "Mattresses", on the other hand, lost a second consecutive match with a direct rival from the top 4 and are in 5th place with 29 points.
At the Ramon Sanchez Pizjuan Stadium in Seville, Ivan Rakitic gave the hosts an advance in the 7th minute after a great performance from a distance, which left no chance for Jan Oblak.
The visitors from Madrid responded in the 33rd minute through Felipe Augusto, who equalized with a header after a corner kick from Toma Lemar.
In the second half, both teams tried to win, but to the delight of the home fans Sevilla was the team that scored just before the end of regular time.
In the 88th minute, a header by Thomas Delaney deflected off the crossbar, and after the subsequent stirring the ball reached Lucas Ocampos, who without delay sent it to the visitors' door to bring success to Sevilla.
At the very end, Joao Felix tried to surprise the goalkeeper of the hosts Bono with a shot from distance, but unfortunately for the Portuguese he saw the ball land on the crossbar and so the hosts kept the three points.