Spain and Argentina started with convincing victories in the ATP Cup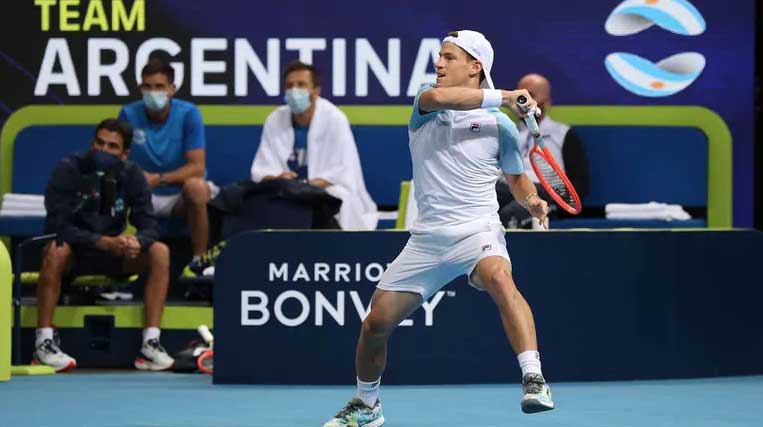 The teams of Spain and Argentina started with convincing victories with 3-0 participation in the first ATP Cup tennis tournament of the year, which is held in the Australian cities of Perth, Brisbane and Sydney.
In a match from group "A" the team of Spain, which played the final and semifinal in the first two editions of the competition, won 3-0 over Chile.
Pablo Carenho-Busta gave the Spaniards the lead with 6: 4, 7: 6 (4) over Alejandro Tabillo, and then Roberto Bautista-Agut beat Christian Garin 6: 0, 6: 3.
The doubles match was the most equal of the three clashes, but again the Spaniards Alejandro Davidovic Fokina and Pedro Martinez managed 7: 6 (3), 4: 6, 10: 7 with Marcelo Thomas Barrios and Alejandro Tabillo.

In Group D, Argentina had no 3-0 difficulties against Georgia.
Federico Delbonis beat Alexandre Metreveli, 571st in the rankings, 6-1, 6-2 in 66 minutes, while Diego Schwartzman beat Nikoloz Basilashvili with exactly the same result.
In pairs, the result 6: 1, 6: 2 was tripled in the match between Maximo Gonzalez and Andres Molteni against Saba Purceladze and Zura Tkemaladze.
The other two matches of today's program are currently being played - Serbia against Norway in Group A and Greece against Poland in Group D.