The date of Kubrat Pulev's next battle became clear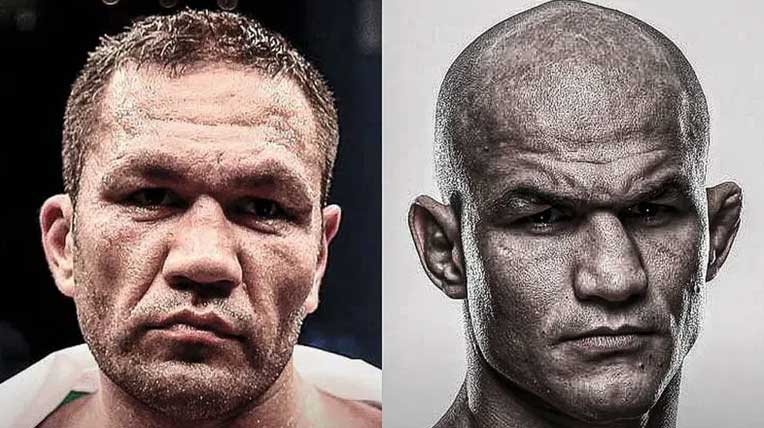 Former UFC heavyweight champion Junior dos Santos has revealed the date of his fight with Kubrat Pulev. The two will compete at the gala evening of the new Triad Combat format on February 26. It is not yet clear in which city the event will take place.
The Brazilian, who defeated Blagoy Ivanov-Bagata, posted a photo of himself on Instagram, announcing that he will face the Cobras at the end of next month.
I have great news for the beginning of 2022 - I will return to the fights on February 26 against the experienced boxer Kubrat Pulev. This challenge will be held in the latest combat format "Triad Kombat". I can't wait to get back into action. Yes let's do it ", commented the fighter, who is known by the nickname Gypsy.
Triad Combat includes boxing and MMA techniques in an aggressive and fast-paced match in which the fighters are in a triangular ring and the rounds are 2 minutes each.

The Cobra became the first winner of the championship belt in the "Triad Combat" after knocking out Frank Mir (USA) in 110 seconds in Arlington, Texas on November 28. The Bulgarian boxer dominated from the very beginning, as his American rival tried to stop Pulev's powerful attacks and clinch, but he did not succeed and the cannonade of Kubrat's blows did not stop chasing Mir throughout the round. Kubrat came to victory after a series of several strikes, putting an end to the dispute thanks to a consistent left and right, with which he shook his opponent, and another combination, but this time from right and left, led to the end of the match.
Pulev has a record 28-2 in boxing and last lost to Anthony Joshua by knockout in December 2020. This loss stopped a series of 8 consecutive victories. The Cobras won 14 of their knockout matches and lost in the ring only to Joshua and Vladimir Klitschko.
Junior dos Santos, on the other hand, has a 21-9 record in MMA and is in a series of 4 consecutive knockout losses. He was last knocked out by Cyril Gan in December 2020. Dos Santos won 15 of his knockout matches and knocked out 7 times.