The derby of Sevilla was stopped because of a thrown rod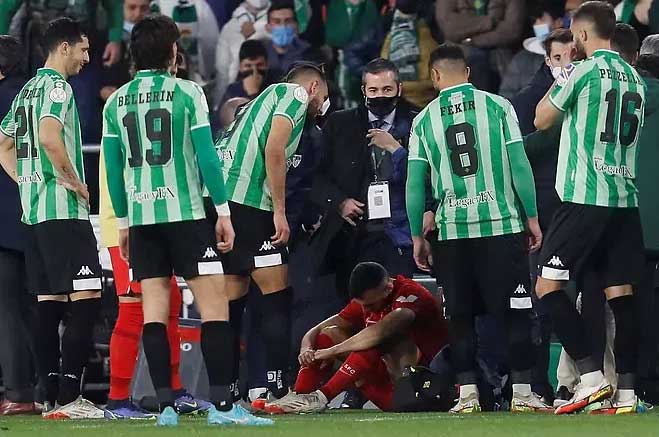 A scandal marked the derby between Betis and Sevilla in the 1/8 finals of the King's Cup. The match was stopped shortly before the end of the first half, after a man from the audience threw a stick and hit the head midfielder of the guests Joan Jordan. Otherwise, the meeting was a real joy to the eye and it is a pity that it had to end in this way. At the break the result was 1: 1
The hosts of "Benito Viyamarin" were the more active team and created a bunch of situations, hitting the crossbar, but the guests were the first to open the score with one of their few opportunities. In the 35th minute Papu Gomez received the ball on the edge of the penalty area and scored for Sevilla.

However, Betis reacted quickly and restored the tie with a curious goal in the 39th minute. Then Nabil Fekir scored directly from a corner and restored the tie.
While the home players were celebrating, their supporter decided to throw a stick on the field, which hit Jordan in the head. The referee immediately stopped the match to see the condition of the player. There were long deliberations as to whether the match should be replayed or terminated. In the end, it was decided that the latter would happen.
According to information from the Spanish media, the match will most likely be played tomorrow in front of empty stands. However, there is also an option for Seville to be awarded an official victory.