The Formula 1 drivers exchanged secret Christmas presents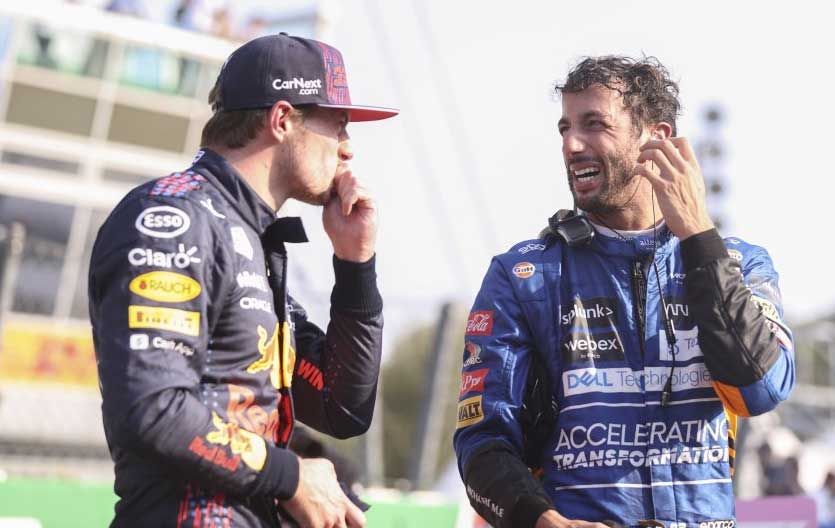 The drivers of the most elite car race exchanged curious Christmas presents. 7-time world champion Lewis Hamilton did not take part in the festive initiative.
Lance Stroll got tequila and a sombrero given to him by Ferrari driver Checo Perez. Kimi Raikkonen received gin, and the Finn also presented the high-alcohol drink with a cocktail shaker to Lando Norris. Daniel Ricardo will be treated to wine. The Australian also received tattoo stickers with the face of Fernando Alonso from the Spaniard. The McLaren driver gave a cheesecake to the new world champion Max Verstappen. The Dutchman surprised Sebastian Vettel with a waste clip and a miniature hotel for bees.
The future Mercedes racer George Russell received a T-shirt with a photo of a naked body, which is actually his own body, from his photo on the social network "Instagram". Mick Schumacher received Russian boots from Nikita Mazepin. The Christmas blouse of the Canadian rapper Drake was given to Nicola Latifi by Yaki Tsunoda, who had wrapped the gift with a gift paper of the cartoon character from the movie series "Cars" McQueen the Lightning. The Japanese have a new console game from Charles Löckler. Pierre Gasley and Esteban Ocon received rocket launchers, and Fernando Alonso was surprised by a new mountain bike helmet. Valteri Botas received a cup warmer from George Russell. Antonio Giovinazzi received a deer-eared carol from Carlos Sainz to hold his long hair.
Most of the gifts revealed the nationality of the competitors and most pilots easily knew who was behind the gifts.