The Olympic torch relay starts in Beijing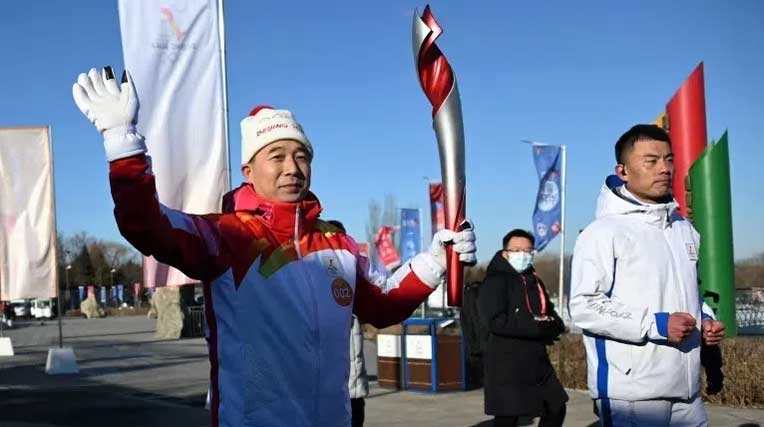 The Olympic Torch Relay for the 2022 Winter Olympics kicks off in Beijing. The ceremony took place at the Olympic Park in the northern part of the Chinese capital.
"I am announcing the start of the relay with fire for the 2022 Winter Olympics in Beijing," said Han Zheng, First Deputy Premier of the State Council of the People's Republic of China.
Due to the pandemic, the route and duration of the relay have been significantly reduced. To prevent the risks of spreading coronavirus, the relay will be held without spectators. In addition, its stages are located away from busy streets and areas.

The relay will include 12 stages in the three main centers of the Olympic competitions: in Beijing and in the city of Zhangjiakou, there are five zones for carrying the Olympic flame, two more are located in the capital's Yanqing district.
11 stages of the relay are outside the Olympic "bubble", in which all foreign delegations live, it houses sports facilities and the Olympic Village.
The last, 12th stage will take place already inside the balloon.
The relay will reach Beijing's Bird's Nest Stadium on Friday, where the as-yet-unnamed last torchbearer will light the Olympic flame. This is the same place where the 2008 Beijing torch is burning.

In total, about 1,200 torchbearers aged 14 to 86 will take part in the relay. In addition, it will be attended by representatives of about 20 countries around the world.
The fire will pass a small part of the major landmarks in the country. Among them are the Summer Palace in the capital, the section of the Great Wall of China - Badalin, Zhangjiakou County in Hebei Province, where some of the ski competitions will be held, as well as other places.
For the first time in history, not only humans but also machines will take part in the torch transmission: amphibious robots will transport the fire underwater to the Yundin River, and self-propelled vehicles will be used on the site at Shawgan Industrial Park. Winter Olympics).