Toronto triumphs in Atlanta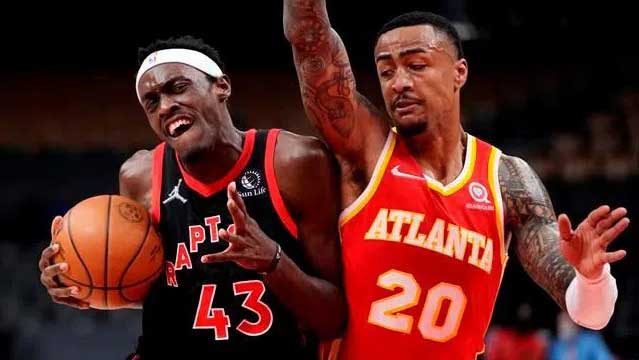 Pascal Siakam scored 21 of his 33 points in the first quarter and Toronto triumphed away to Atlanta after 125: 114.
Siakam shot 11 of 16 of the game, recorded 9 more rebounds and 4 assists, while the Raptors continued their successful streak to five games.
Fred VanVleit added 26 points and 11 assists for the Raptors. Trey Young had 22 points and 13 assists for Atlanta, losing only for the second time in their last 10 games.
Keldon Johnson scored a record-breaking 28 points of the season, eight of them in the decisive third quarter, and San Antonio beat Houston 131-106.

Deunte Murray added 19 points and 11 assists for San Antonio, recording his 19th game of the season with a double-double.
Donovan Mitchell has scored 27 points after missing the last eight games due to a concussion to lead Utah to a 125-102 victory over Brooklyn.
Cam Thomas scored 30 and Kyrie Irving added 15 for the Nets.
For Utah Boyan Bogdanovich made a double-double of 19 points and 11 rebounds,
Eric Paschal scored 16, Hassan Whiteside added 15 and Mike Conley finished 14.
Herbert Jones scored 18 of his 25 points in the fourth quarter, Brandon Ingram had 23 points and 12 assists, and New Orleans won against Denver 113-105. Nikola Jokic recorded 25 points, 12 rebounds and 9 assists, but that didn't help Denver avoid a third straight loss.