Tough start for champion Nadal in Melbourne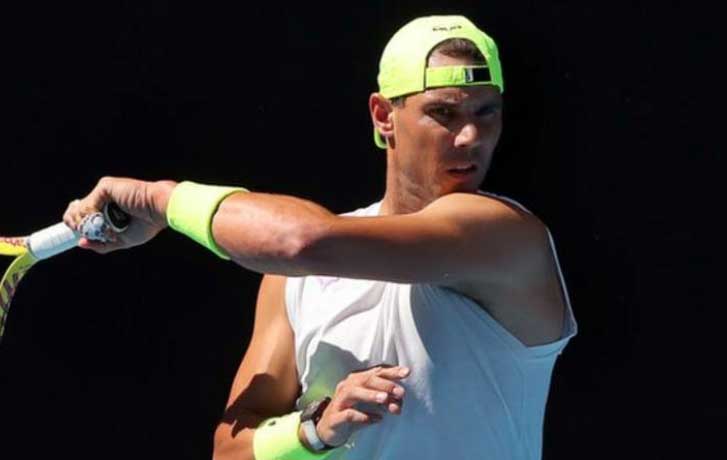 Spain's Rafael Nadal successfully began the defense of his title at the Australian Open tennis championship. The leader in the scheme defeated the British Jack Draper with 7:5, 2:6, 6:4, 6:1 after 3:42 hours of play.
The Spaniard took the hard-fought first set with a single break in the 12th game, but in the second set Draper raced to a 4-0 lead to level the score. In the third set, the Briton recovered from 1:4 down, but after 4:4, Nadal took eight of the next nine games to triumph.
"Last year here was without a doubt one of the most emotional tournaments of my career. I'm very happy to be back in Australia. This is my 19th season on the Pro Tour. I'm excited for this new start and I'm super happy to returned to Rod Laver Arena with a victory I needed.
The last few months have not been easy for me, but I hope this success will help me. If we look at this game in the perspective of everything that has happened to me in the last six months, my start is very positive.
I played against one of the toughest opponents possible as a first round seed. He is young, he is strong and he has a great future ahead of him. I'm sure he'll play for many more years and have a lot of success," commented Nadal.
Thus, in the second round, the 22-time Grand Slam champion will meet Mackenzie MacDonald (USA), who defeated his compatriot Brendan Nakashima 7:6(5), 7:6(1), 1:6, 6: 7(10), 6:4.
Tenth-seeded Hubert Hurkach (Poland) had more serious problems only in the first set when he won over Spaniard Pablo Martinez with 7:6(1), 6:2, 6:2. Number 18 Karen Khachanov (Russia) also had difficulties only in opening against another Spaniard Bernabe Zapata Mirayes and won 7:6(3), 6:2, 6:0.
Kahanoch awaits in the second round the "wild card" representative of the hosts, Jason Kubler, who achieved the first victory of his career in the main circuit of the Australian Open after 6:4, 6:4, 6:4 over Sebastian Baez (Argentina).
16th seed Frances Tiafoe (USA), a quarterfinalist in the 2019 tournament, got off to a 6-3, 6-3, 6-7(5), 7-6(6) start. He awaits 17-year-old qualifier Junzheng Shan, who recorded his first Grand Slam main draw victory after 6:2, 6:4, 6:7(2), 7:5 over Germany's Oskar Otte.
Number 15 Yannick Siner (Italy) had no particular problems with 6:4, 6:0, 6:2 over the British Kyle Edmund. The Czech Jiri Lehecka dealt with the 29th in the scheme Borna Coric (Croatia) with 6:3, 6: 3, 6:3.
Choose your bookmaker from
here
...