Tyson Fury summoned Francis Nganu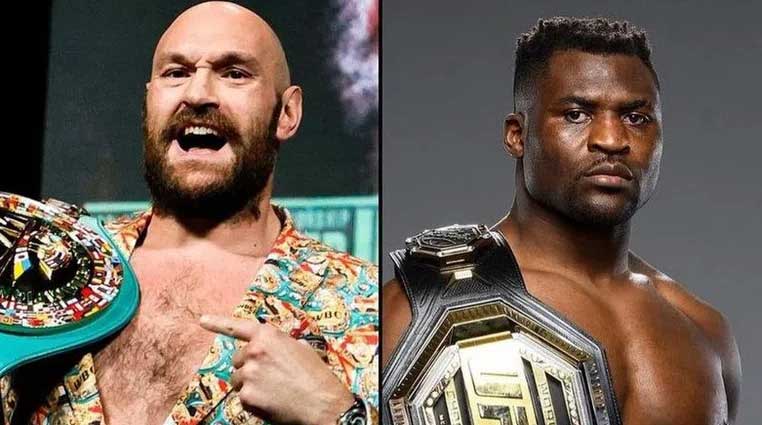 Living boxing legend Tyson Fury continues to push for a boxing match with Francis Nganu. Next weekend, Nganu will make the final battle of his contract with the UFC. He will defend his undisputed title against undefeated interim champion Cyril Gan.
The two are the main battle of UFC 270, which will be held in California. "The Predator" is adamant that he will no longer fight for low salaries and asks the UFC to allow him to make boxing matches if they sign again.

Apparently Fury is monitoring the situation around Nganu and said the following on social media with a video:
"Just think of this clash of the Titans between Tyson Fury and Francis Nganu. I'm very excited about that. I think it's going to be an amazing battle in Las Vegas."