Vancouver beat Winnipeg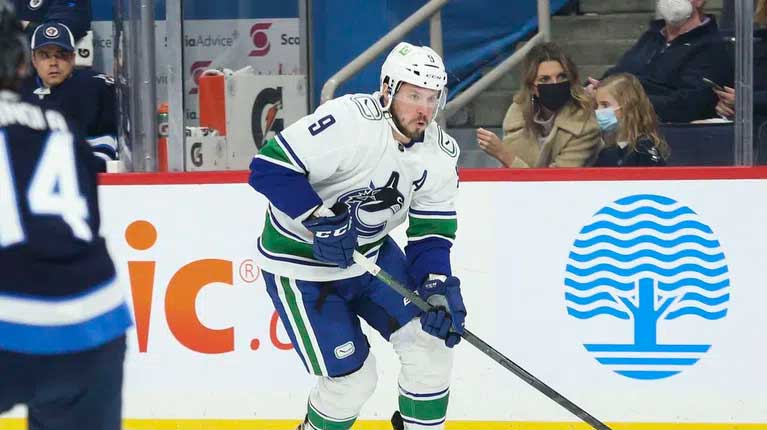 JT Miller scored a hat-trick in 33 minutes and Vancouver won 5-1 against Winnipeg in a regular season match of the National Hockey League of the United States and Canada (NHL). Thus, the Canucks stopped a series of three consecutive games without a win, and the Jets lost for the sixth time in a row.
Miller, the team leader with 15 goals, scored once in the first third and twice in the second for the second hat-trick of his career. His first was on March 13, 2018.
Brock Besser scored and assisted on the victory, Elias Peterson scored one of each, and Luke Shen finished with two assists for Canucks.

Spencer Martin saved 33 shots for his first NHL victory at the age of 26.
Andrew Kopp scored his 12th goal for Winnipeg, but the Jets have lost five of their last six home games.
Anthony Sirelli scored the third goal and Tampa Bay beat New Jersey 3-2 in another game tonight. Alex Killarn and Matthew Joseph also signed for Lightning, and Andrei Vassilevsky saved 31 of 33 shots and scored goals against Damon Sieverson and Jack Hughes.
Boone Jenner scored two goals and assisted in Columbus's 5-3 victory over the New Rangers. Sean Kurali also scored two goals, including an empty net, and Gustav Newquist scored another goal in the net of the Russian national with Bulgarian roots Alexander Georgiev. He finished with 14 saves.