Washington left Dallas no chance in the NHL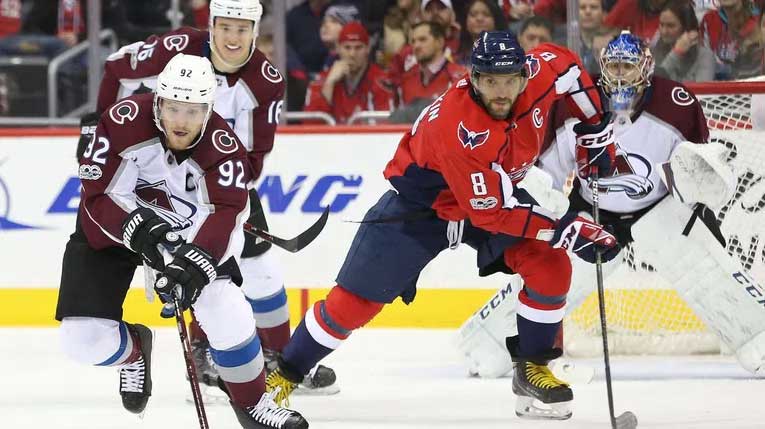 Nazem Kadri scored a goal and gave 2 assists in the ninth consecutive victory of Colorado this season over Chicago with 6: 4. Gabriel Landeskog added 2 goals and an assist, and Pavel Frankuz made 39 saves for the winners.
Patrick Kane scored 2 goals and an assist, and Brendan Hagel scored twice more for Chicago. Marc-Andre Flori made 21 saves.
Lucas Raymond scored the only penalty for Detroit's 3-2 away win over Pittsburgh. Detroit goalkeeper Calvin Picard, for whom this was the second game of the season, saved all three penalties for the hosts, after parrying 36 shots in regular time and overtime.
Giovanni Smith and Philip Zadina scored for Detroit in regular time, Jake Genzel was accurate twice for Pittsburgh.

Niklas Baxtrom scored a goal and 2 assists, and Vitek Vanecek saved 29 shots in Washington's clear 5-0 victory over Dallas. Connor McMichael added a goal and an assist, and Evgeni Kuznetsov helped with two assists for the success.
The other goals for the winners were scored by Tom Wilson, John Carlson and Trevor van Rimsdick. Dallas goalkeeper Braden Holtby has been replaced after conceding five goals in two.
Frederick Godreau scored the winning goal for Minnesota against New York. Earlier, his penalty kick was saved. It was Minnesota's fourth straight win and seventh in eight games.
The New York Rangers, on the other hand, have taken out the shirt of goalkeeper Henrik Lundqvist, number 30, who played for the team from 2005 to 2020.

Mats Jucarello and Kevin Falla also scored for Minnesota, Barkley Goodrow and Chris Crider were right for the Rangers.
Charlie McAvoy scored the decisive goal for Boston's 2-1 victory over Arizona. Linus Ulmark saved 30 times from 31 shots on goal.
Eric Howla scored the second goal for Boston, for which it was the 17th consecutive success over the Arizona team. Nick Schmalz was the author of the consolation goal for the Coyotes.