With tears in his eyes Kuhn Aguero said goodbye to football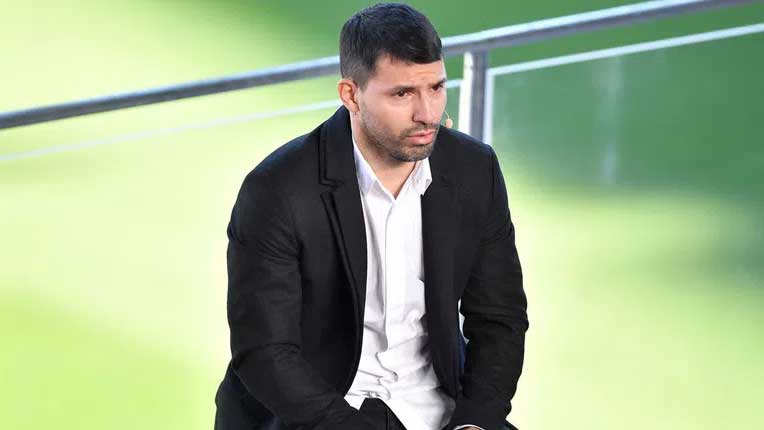 Barcelona striker Sergio Aguero has officially announced the end of his professional football career. This happened a month and a half after the arrhythmia, due to which he left the field prematurely in the match against Alaves. The Argentine announced his decision at a special press conference in the lodge of the "Camp Nou", next to him was club president Joan Laporta. The 33-year-old player was in tears and visibly emotional the whole time, and it was very difficult for him to talk about his retirement.
"This press conference is to inform you that I have decided to end my professional career as a footballer. This is a very difficult decision, but I am also glad that I made it. I made this choice because of my health, which comes first. You already know that this is due to what happened a month and a half ago. I was in the good hands of the doctors, who recommended the best solution for me: to stop playing. I made this decision ten days ago. I would like to tell you that I did my best to find out if there was any hope, but it was not great, "Kuhn Aguero began.
"I am very proud and happy of my career. Ever since I was five years old, when I first touched the ball, I dreamed of playing in the Argentine elite. I had never thought I would reach Europe. I want to thank everyone. To the Independent, where I grew up, and then Atletico Madrid, where they bet on me, on the people of Manchester City who know how I feel about this club, where I gave my best and I am very grateful because they treated me very well "Thanks also to the people of Barça. When Joan and the whole team contacted me, it was amazing. I knew I was coming to one of the best clubs in the world. They treated me very well," he continued.
Of course, I also thank the Argentine national team, which I love the most. Thank you to those who are here, to my family and to the people who worked with me. Also to my teammates in Independiente and those in Barça. I think I did my best to help the team. Thanks to those who helped me grow. I leave with my head held high. I do not know what awaits me in the future, but I know that there are many people who want the best for me. Thanks to all the journalists who came. Both those who treated me well and those who did not treat me well. The truth is that I am leaving with very good memories. Thank you all, "the striker concluded his introductory speech.