1xBet's Top Bins Accumulator Bet Promo Promises a Money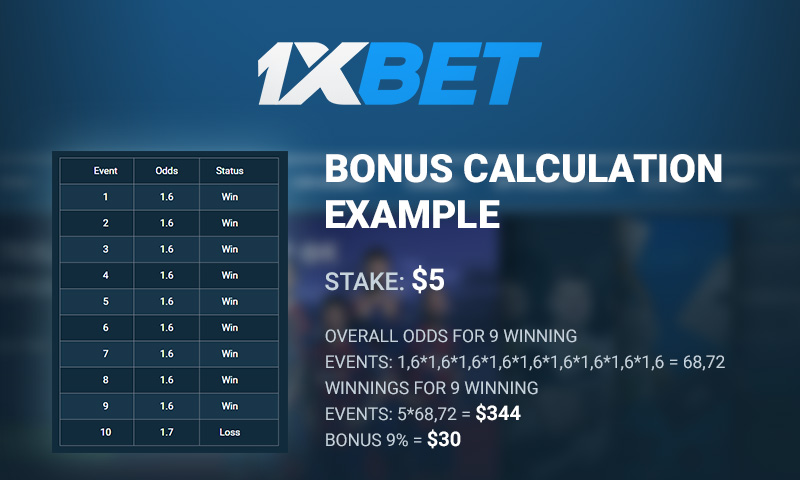 1xBet's Top Bins Accumulator Bet Promo Promises a Money Making Opportunity For You
Sports betting and money-making go hand in hand. It has been an age old pastime for those who enjoy the thrill of sports. With the invention of online gambling it has made it that much easier, and more accessible to bettors to be able to put together a combination of winning bets, or accumulators.
1xBet understands what their visitors needs are, and they have since come up with a promotion that is specific to this type of player. Their Top Bins Accumulator promo is perfect for the betting community. All you need to do is place an accumulator with 10 bets!
With a standard accumulator all 10 bets would have to come in, in order to win. With 1xBets new promo this is not the case. Should you be lucky enough to have 9 out of 10 events win you stand to get a 9% bonus on the total potential winnings from them.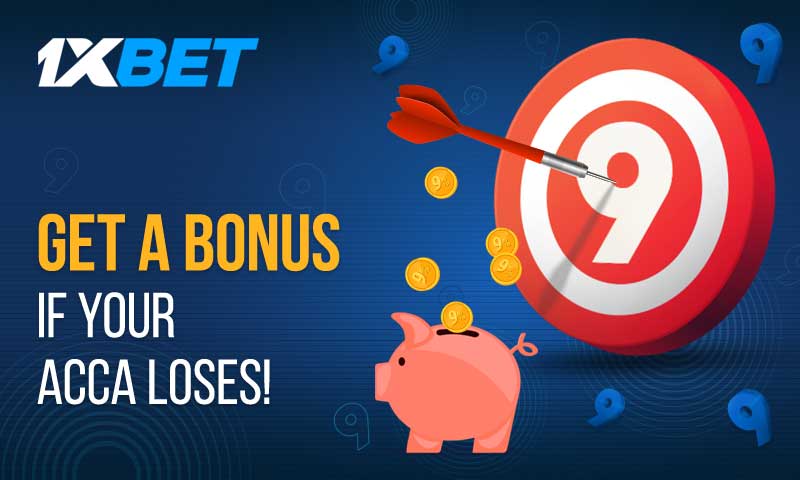 Note that this promo is only valid for registered 1xBet players. All you have to do is go to 1xBet and register, if you are not already. Once you have registered then log in, and go to Participation in the bonus offers tab, and click on 'opt-in.'
Lastly, all that is left to do, to be in line for the benefits of the promo, is to ensure that your accumulator consists of 10 bets. Then cross your fingers that 9 out of your 10 events win, because then you will receive 9% of your stake, multiplied by the product of the odds for the 9 winning events in your accumulator bet.
Go to 1xBet now and enjoy another awesome promotion!

More about the bookmaker 1xbet .......

If 1xBet does not load - Check here