1xBet Offers Super Champion League Promotion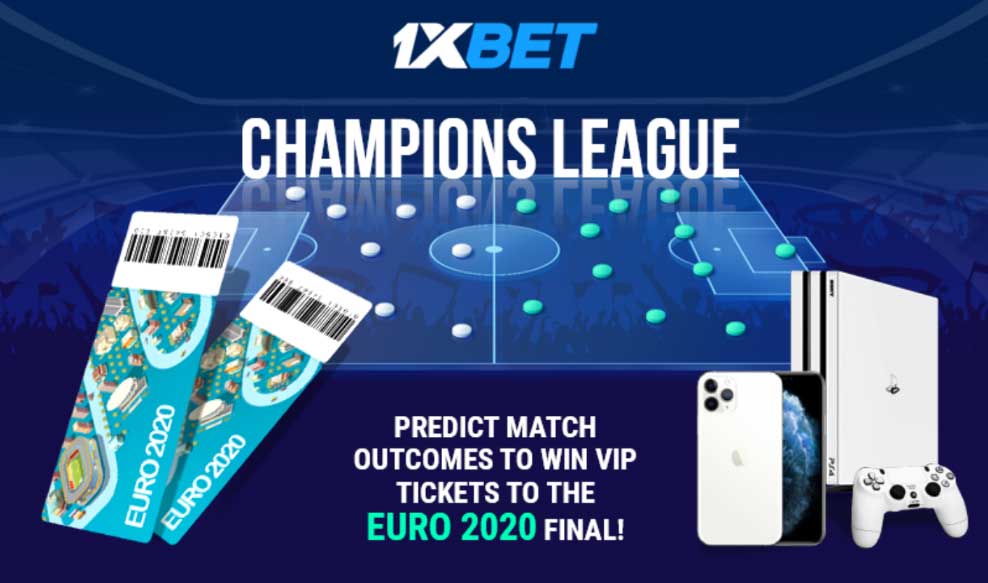 There is no doubt that this is one of the best seasons of the year for soccer fanatics around the world. The Champions League is coming down to the top teams making it into the last stages to compete for the much coveted trophy. This year as the teams battle it out for the top spot, fans also get to take part in the fun with 1xBet latest promotion.
As they do, 1xBet has come up with yet another top-notch promotion for their football betting public. During the the Champions League play-off, players will have the opportunity to make predictions on the results on any of the games by placing a bet. As the championship progresses they will accumulate points for each correct prediction. When the final has been played, the points will be counted, and prizes will be handed out to the players with the most accumulated points.
Only registered members of 1xBet are able to take part in this amazing promo.



Follow the steps set out here so that you are not left out!
Register with 1xBet

Visit the promotions page, and click on the "Take Part"

Place bets on as many upcoming Champions League matches as you like

Accumulate points

Take part in the prize draw

Wondering what is up for grabs?
1xBet always make sure that their promotions are worth taking part in, and this one is no exception. Whether you are crazy about football or not, the prizes on offer are mind blowing.
1st place - 2 VIP tickets to the EURO 2020 finals, July 12th London (1 winner)

2nd - 6th place - SONY PS4 PRO (5 winners)

7th - 16th place - iPhone 11 Pro Max 64 Gb - (10 winners)
For those that just fall short of the top spots there is still some opportunity left. Over 700 of the top bettors will be able to have a share of 15 000 bonus points that are in play for prizes. So keep betting, and make sure you are in line to win!
Don't be left behind! Register at 1xBet today. Start predicting who is going to be victorious each step of the way until the final. Then place your bets, accumulate points and wait your turn to win.
Register now with 1xBet for Champions League wins!
More about the bookmaker 1xbet .....
If 1xBet does not load - Check here