1xBet Victorious At The SBC Awards 2020
1xBet
1xBet Victorious At The SBC Awards 2020
1xBet walked away from the prestigious SBC Awards with a trophy in hand. The Awards are to the betting world what the Oscars are in the film industry, or the Grammys in the music world.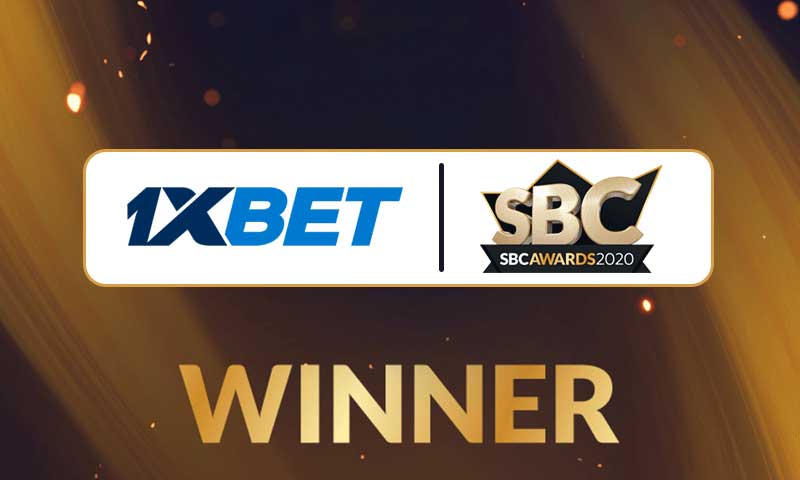 This year's affair took place on the 9th of December and many bookmakers were in line to win, yet few rose to the occasion, and in one of the most sought-after categories, like esports. The esports industry has grown exponentially over the last few years and many bookmakers have been focussing on the teams and events involved.
That is what makes 1xBet's win even more sublime. There were many contenders for "Esports Operator of the Year" and many deserved it, but 1xBet stood out as the overall winner. 1xBets commitment to the area of betting is further verified by the fact that they are not newcomers, as is noted by being shortlisted in 2017 and their nomination for the same category in 2018-2019. Now that they are winners of the category, the industry can see that they are progressing from year to year in the esports arena.
Over and above this honour, 1xBet was recognized further in categories "Marketing Campaign of the Year" and "Sponsorship of the Year", while also being shortlisted for "Football Sportsbook of the Year", "Best Mobile Operator App" and "Best Affiliate Program".
Speaking to a company representative they had this to say:
"Such success is very important for us, because the SBC Awards is already a brand in the betting industry, and the best of the best await the results of the ceremony every year. We were confident that 2020 was a successful year for 1xBet in many ways. Still, it's always a pleasure to get the confirmation that you are an industry leader".
In order to win the category, the bookmaker has to be selected by a formidable jury of over 100 industry aficionados. The awards are legitimate as votes are carried out anonymously and verified by leading auditors. This proves that awards are trustworthy and objective.
1xBet is extremely committed to the esport industry and has even partnered with brands like NAVI and Cascade Esports. Full cycle advertising agency 9 Pandas activated the sponsorship contract with NAVI, with four unique projects. An example of this can be seen with the 1xSaloon commercial at https://vimeo.com/489376278
Visit 1xBet, an award-winning betting platform.
About 1xBet
1xBet is a renowned betting platform that caters to sports, esports, and casino betting fans. It has also become known as one of the fastest growing online platforms for trusted and quality wagering. The site accepts bets in excess of more than 2000 events in 25 esports disciplines, including the popular Dota 2, CS: GO, LoL, and many others.
More for 1xBet .....
If 1xBet does not load - Check here