1xBet - Win a prize of €25,000
1xBet
Win a prize of €25,000 at the 1xBet tournament
The winter holidays are here with us. And there is no better time to spoil yourself and your loved one than now. However, this requires you to be well prepared. Luckily, 1xBet has got you covered. The bookmaker has created a bigger and better tournament exclusively for the festive season that wagers can participate in.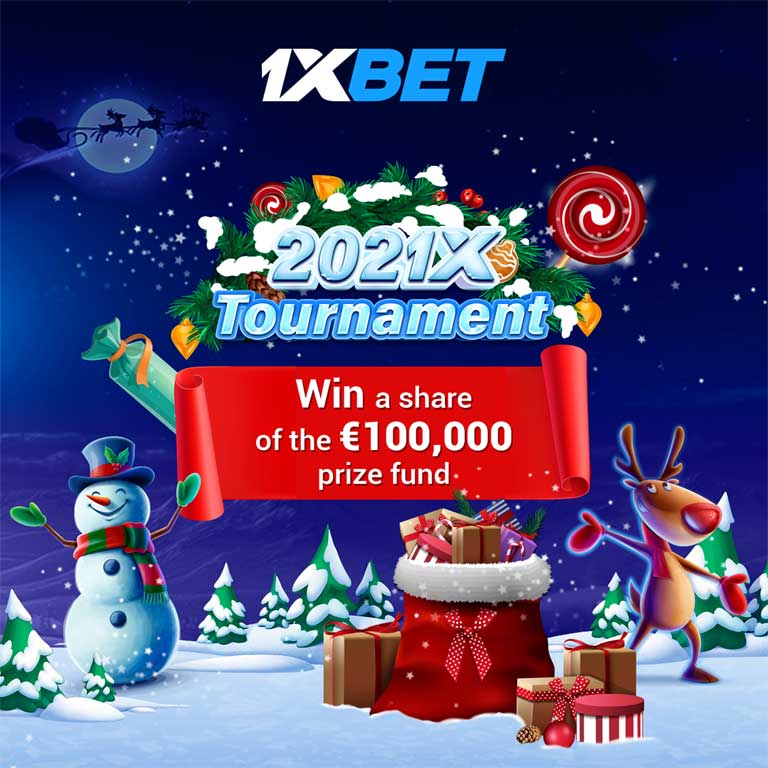 The tournament dubbed 2021xTournament offers participants a chance to win cash prizes amounting to 100,000 euros. The winner of the tournament will pocket 25,000 euros but there will be many other winners too.
The rules of the tournament are simple and clear. Anybody registered with 1xBet can participate in the 2021xTournament. All you need to do is to confirm your participation on the tournament page. You should then play any slots apart from those in the Daily Drop & Wins promotion.
Each euro wagered will earn you one point. The more the points you accumulate, the higher the stage you will progress to with the 25th stage being the final stage. All players who reach this stage will get a chance to win the biggest cash prizes. The player with the highest number of points will be the ultimate winner of the tournament. He will receive a cash prize of €25,000.
Therefore, there is no better time to win big money on 1xBet than now. Keep playing your favorite slots on 1xBet and you could be the lucky winner of 25,000 euros!
More for 1xBet .....
If 1xBet does not load - Check here