Win with a "Risk-Free Bet" on Nurmagomedov - Gaethje fight at 1xBet
1xBet
Win with a "Risk-Free Bet"
In the one corner we have undefeated UFC lightweight champion Khabib Nurmagomedov. On the other corner is interim lightweight title holder Justin Gaethje.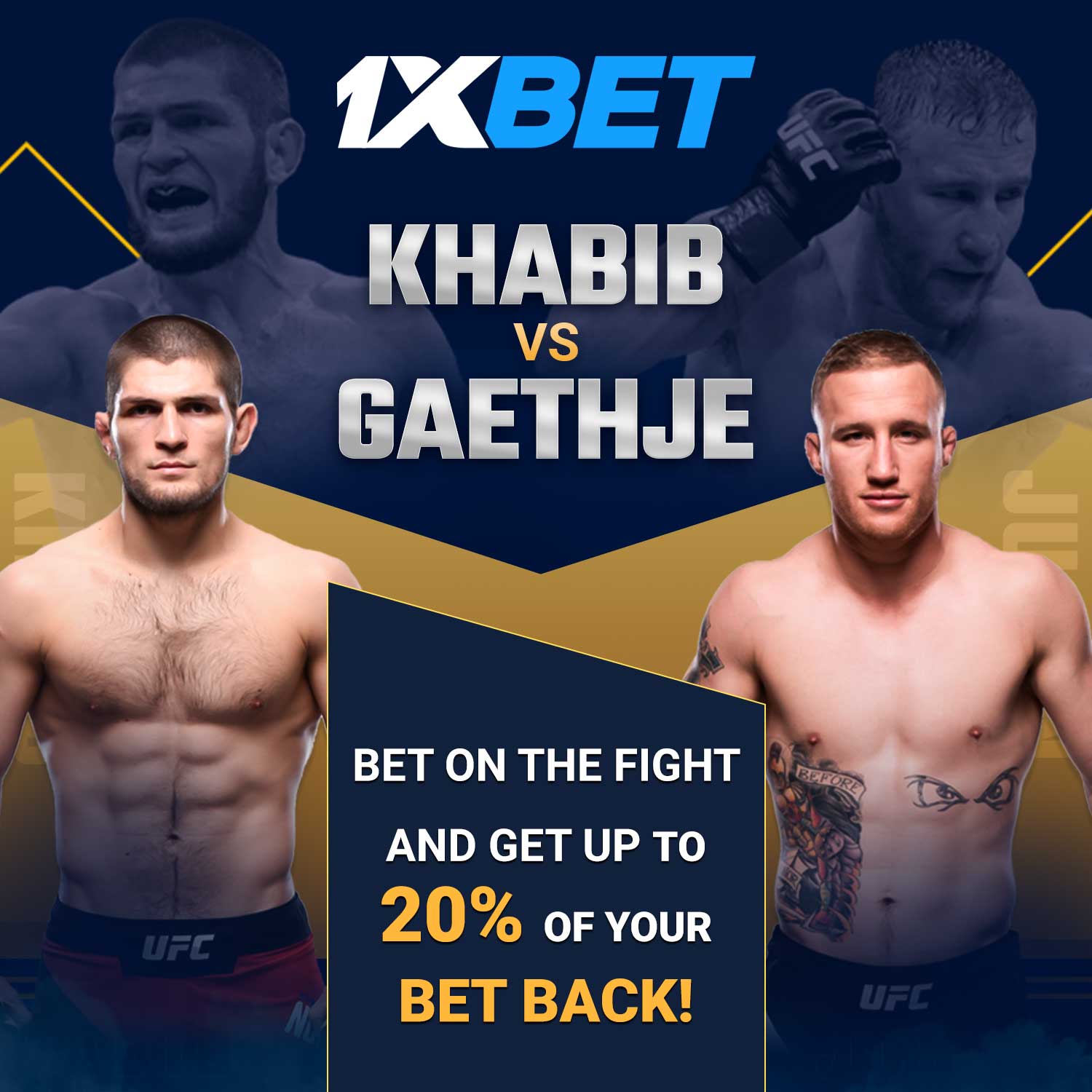 These two will face each other in an epic battle on Saturday, 24 October on Fight Island in Abu Dhabi. This is the most anticipated fight of 2020 and one of the top lightweight title fights in UFC history.
Gaethje is probably one of the toughest opponents Khabib has had to compete against. He has already shown in a battle with Tony Ferguson that he's not fazed being the underdog. Gaethje has nine post-fight bonuses in seven UFC appearances, which is why he is known as the "The Highlight" whenever he steps into the cage.
Who is going to come out on top? Nobody knows definitely. Use a risk-free bet from 1xBet so you can safely bet on the match and enjoy it because 1xBet will return up to 20% of your wager if your bet on the Khabib - Gaethje fight loses.
All you need to do to be apart of this MMA action with the "Risk-Free Bet" campaign on for October 24, in Abu Dhabi is the following:

- Register at 1xBet
- In your account on the website, select to participate in prize promotions
- Place a bet of $7 or more on the fight.
Should your outcome prediction not be right, no worries, you will receive a promo code for a free bet on the 1xBet website within 24 hours after the fight. The size of the promo code can range from 10% – 20%, depending on the size of your bet!
Bet now on the Nurmagomedov - Gaethje fight risk-free at 1xBet.

More for 1xBet .....