Alex Alban found a problem in the new car in Formula 1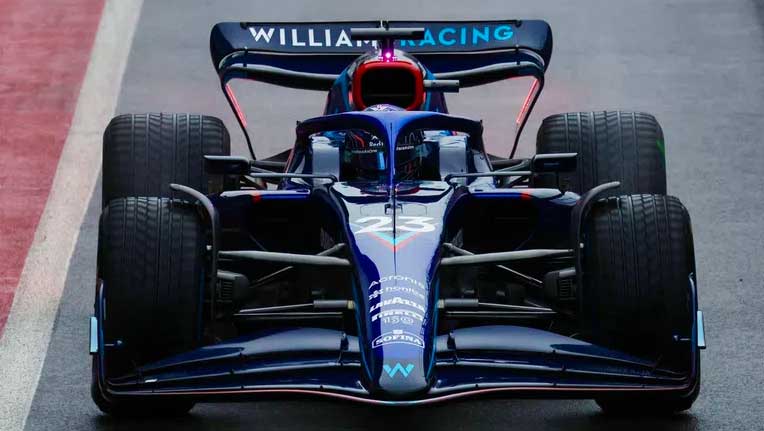 Returning to Formula 1 after a year on the bench, Alex Alban expressed concern about the limited visibility that drivers will have with the new cars for 2022. According to the Thai, who will compete for Williams, the new tires and aerodynamic elements around them to some extent limit the direct visibility from the cockpit.
"We had a rainy, dark day at Silverstone, but it wasn't that bad. I will have more problems on street tracks like Monaco, Baku and Jeddah, where visibility is already low. On normal tracks you can see far ahead, but with these new tires and deflectors you have limited visibility in corners.

"That's why we look even further in the curves, but this will not be possible on the street tracks where there are walls. "The overall visibility with the new cars will be very complicated, it will be difficult to judge exactly where you are, where your front wing is, but we will manage," said Alban.
A similar opinion was expressed by his Williams teammate Nicola Latifi.
"It's definitely worse in some corners. It depends on the type of turn, how much you turn and where your gaze goes. This is something that everyone will have to get used to, but there are definitely scenarios in which you see less than before, "said the Canadian.
He also said he could not get a real idea of ​​the FW44 as he had only done a few laps on the wet track.

"I would say I'm out of luck because for the second year in a row, our initial test is on the pleasant wet weather at Silverstone. This is not perfect for me, because I can't be at the limit the first time I sit in the car. I definitely don't want to make a stupid mistake and damage the car.
"It was wet, the tires still don't give good traction, I'm talking about extremely wet tires. It is difficult to get any feel for the car. Yes, it feels different from last year, you feel like you're driving a heavier car, but I can't say anything else, "Latifi concluded.
He and Alban will have a chance to do their first substantial mileage tests next week during the first of two three-day preseason tests. It will take place on the Catalonia track near Barcelona between 23 and 25 February. The caravan will then head to Bahrain for the second test from March 10 to 12 and the first race of the season on March 20.