Bet9ja - Company Information

Based in Lagos, this bookmaker is Nigeria's favorite online platform for betting and it is relatively new and absolutely legitimate. It dates back from 2013, it is technologically based in Europe and serves all Nigerian states. It is proud to be a partner of The National League of Nigeria and to promote the local soccer teams and invest in their success.

The betting company Bet9ja is up to the requirements of both the European and African standards; it is reliable, safe and stable, and focused on the best gambling practices with the ultimate goal to please the players well. It is a well-established gambling brand in Nigeria. The company's website has got the potential to be a favorite gathering point of gamblers all around the country.


---

Site review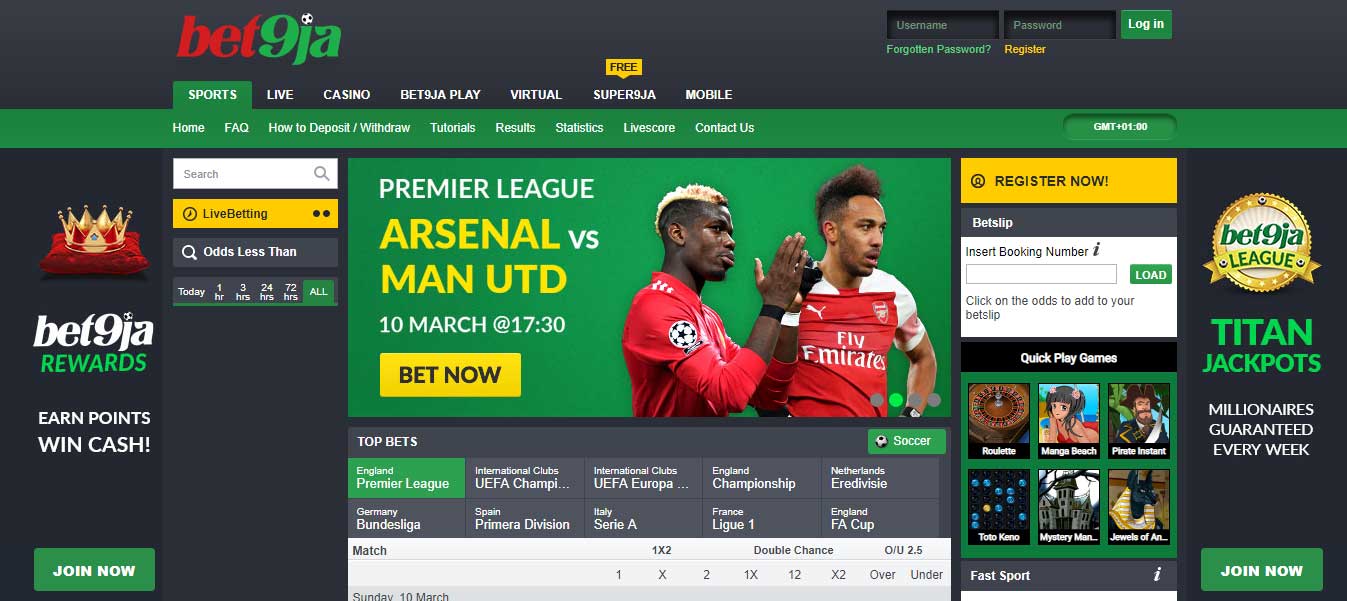 Nothing fancy or pretentious – on the contrary – the website has got a patriotic theme similar to plenty of other websites about sport and gambling. The theme is still beautiful and pleasant for the eyes. The main accent of the layout is bright, fresh green – which is also a color symbolic of adventure, health, relaxation, efficiency, nature, growth, progress and spring.

The website is quick to load, easy to navigate and explore, cozy and handy. From the banners on the front page, you can learn about the wonderful bonuses, and the titan jackpots, and the biggest events. Menus are neatly organized – in the header and the footer of the website there are navigation menus in green. Betting is just some clicks away.



---
How to register


Quickly and simply – there is a register link in the top right corner of the front page, which allows you to access the registration options. Here's a short guide for registration.
1. Click on the Registration link.




2. You have to complete all the fields accurately: an active e-mail, confirmation of the e-mail, a promotion code, if available. Tick the box to claim that you are in legal age and have read the policy for responsible gaming.


3. The bookmaker has sent a confirmation link in your mailbox. Follow the instructions carefully.

Now you can fill in your personal profile and verify your account.


Voila, you are ready to play!

---


Sign Up Bonus


With the opening of an account, you are eligible for a great welcome bonus with the flashy slogan "Winners do not wait!" You should not ignore this sensational deal – a 100% bonus equal to your first deposit.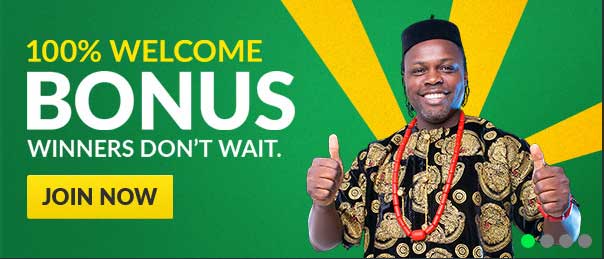 Of course, it is limited to 100,000 of Nigerian currency and there is a minimal deposit of NGN100. You do not need a promotional code – everyone is welcome to Bet9ja. But you have the right to only one Welcome Bonus per person, household, e-mail, mobile phone, or credit card. Make sure you familiarize yourself with the condition of this great bonus, so that you may be able to claim it in time and enjoy it.


---
Sports Covered


As we know, Nigerians are in love with their football and so is everyone on the planet. Everybody loves soccer, and that is not a secret in the online gambling world. Soccer fans will be happy to learn that Bet9ja presents betting opportunities for several major divisions such as Germany Bundesliga, France League 1, Italy Seria A, England Premier League, Portugal Primeira Liga, Turkey Super Lig, Netherlands Eredivisie, Spain Primera Division. That's the main focus of Bet9ja. Basically, the bookmaker allows you to experience and wager on the most attractive matches of European soccer. Yes, this is the most prevailing sport market on the website, but it covers also basketball, volleyball and ice hockey, tennis, handball, badminton, cricket, mixed martial arts, American football, rugby, bandy, darts, baseball, winter sports, boxing, and futsal, snooker, table tennis, and water polo. Clearly, sports are the main product offered on the website. It verily is a Nigerian bookmaker, but it caters sports events from all around the globe.


---
Live Betting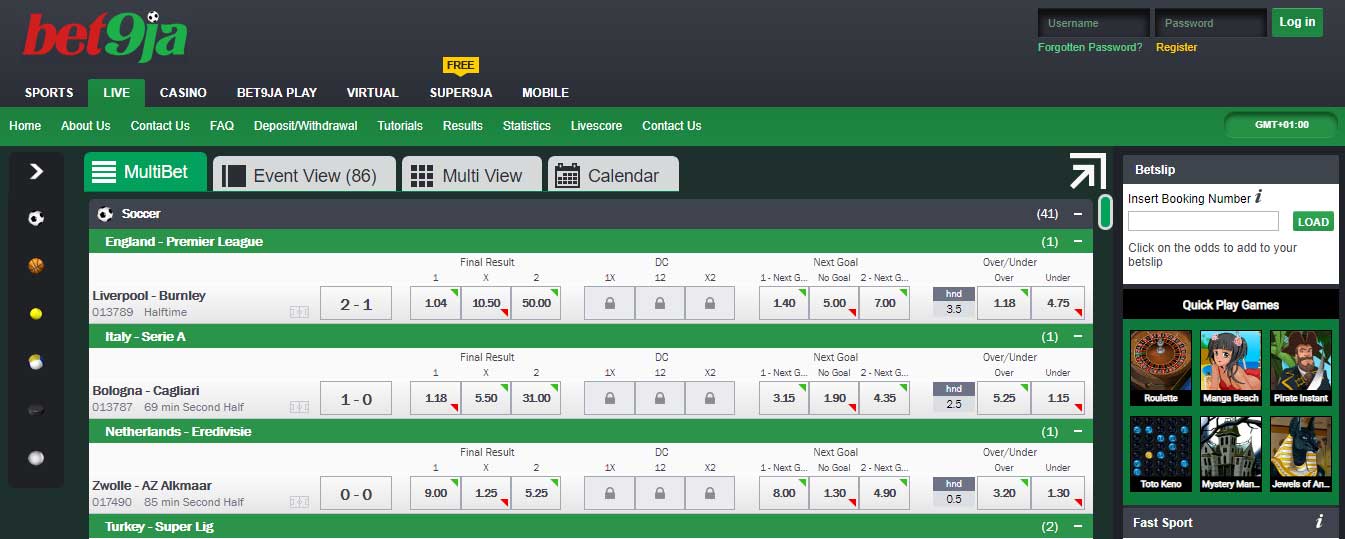 When you bet on a game that is going on at this moment, this is called live betting. People enjoy wagering on games in real time, probably because the results are known very soon - at the end of the match. Generally, the betters do not have a lot of patience to wait until their assumptions for the outcomes are rewarded. Follow Bet9ja "Live" section, to find out which events are happening now.

It will take you to a list of ongoing sports games. The actions and attacks of the playing teams are available for you to follow online. There is a general statistic for the development of the game, such as yellow/red cards in soccer, or free throws scored in basketball.



---

Odds


Odds are important when you choose a bookmaker to play with, so you have to keep them in mind. This betting company is one of the competitive providers of gambling experience on the market. They are popular with the fact that their odds are consistent and impressive.

Especially for the soccer games, which are probably the most celebrated, the bookmaker also provides its users with good combinations and professional recommendations for wagering. All this makes the experience with Bet9ja really fabulous for the players.

Odds may be great, and the propositions may lead to success. However, you are still responsible for doing your research and choosing the winning bets – it's after all, your game and that's the beauty of it!


---


Betting Products

The fact that this betting company is focused on sports events does not mean that there are no other betting products. The website disposes of a virtual casino, live casino, games based on racing, and virtual events. They also provide their customers with:


---

Live Stream Option


Yes, you may watch the game in real time on the platform, while you are betting on your preferred team. This allows you to keep an eye of your stakes – this is a feature that most fans highly appreciate.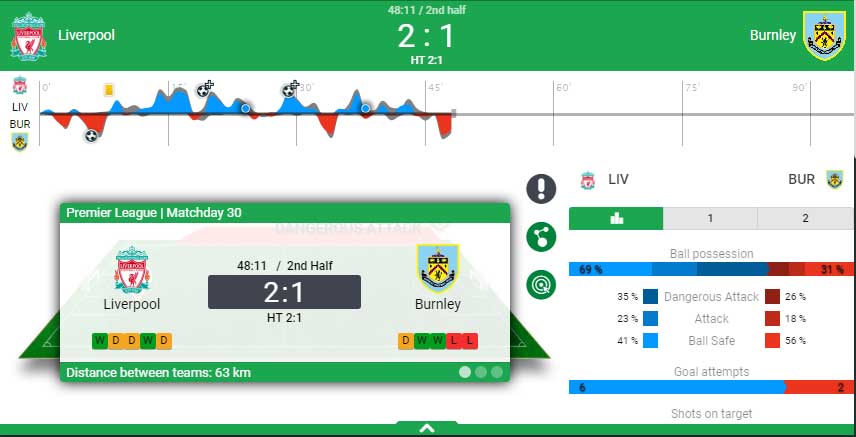 ---


Cash Out Features


Bet9ja supports early cash out feature – it allows you to close bets early in order to lock in the profit or diminish your losses. In case you place a standard bet, and while watching the game you decide things have turned out to be unexpected – you can restore some of your losses by cashing out early. It's not as awful as it is to lose your whole stake.



---


Bet9ja Play Section



It's a unique feature for this website. It presents four fabulous divisions, two of which consist of events with animals: Dog Racing and Horse Racing and the rest of them are the familiar La Liga – the most awesome Spanish football division, and the Premier League –the top level of football system in England.



---

Casino section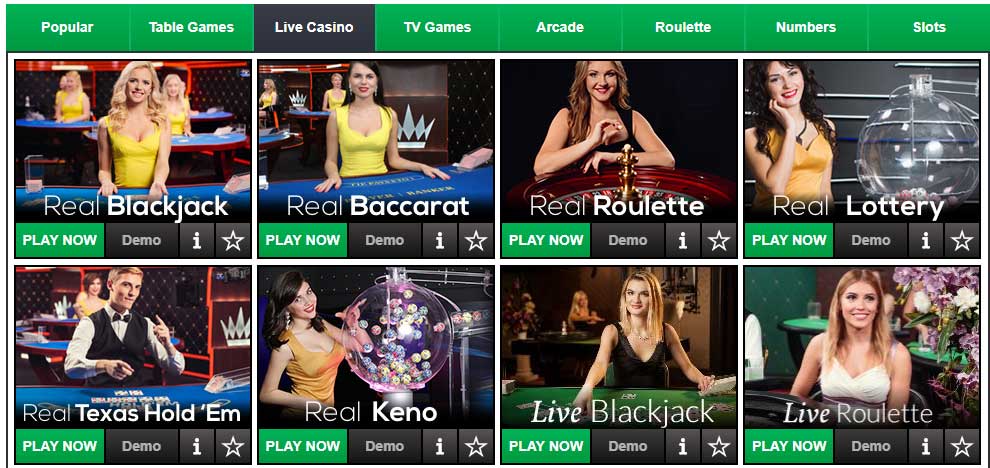 Bet9ja's casino has got a few digital games, but a wonderful selection of games with live croupiers. The main focus of the website is on sports, however, the casino offers some good options for wagering your money. The casino presents basic genres such as baccarat, blackjack, roulette and some Italian card games, such as Sette e Mezzo and Mazzetti.

This casino is not rich in slots and the graphics of the machines are simple and not so original. Generally, the casino games at Bet9ja are nothing fancy – they do not impress the keen players in any way. However, the several live dealer games that Bet9ja has to offer are definitely beyond the expected.

Their partner Evolution Gaming is definitely one of the most popular providers of live casino games on the World Wide Web – high definition, friendly, professional, talkative croupiers. All these features add to your pleasure of playing online. The live casino is definitely worth a try.



---

Virtual sports


You can also delight in virtual sports. They are much alike regular sports, but they reflect events that are not physical – actually, it is betting on video game matches created and conducted by the platform.
Unlike normal sports, the virtual sports last just for several minutes and you quickly win from your results. Bet9ja's virtual games include tennis, football, dog and horse racing.


---


Mobile service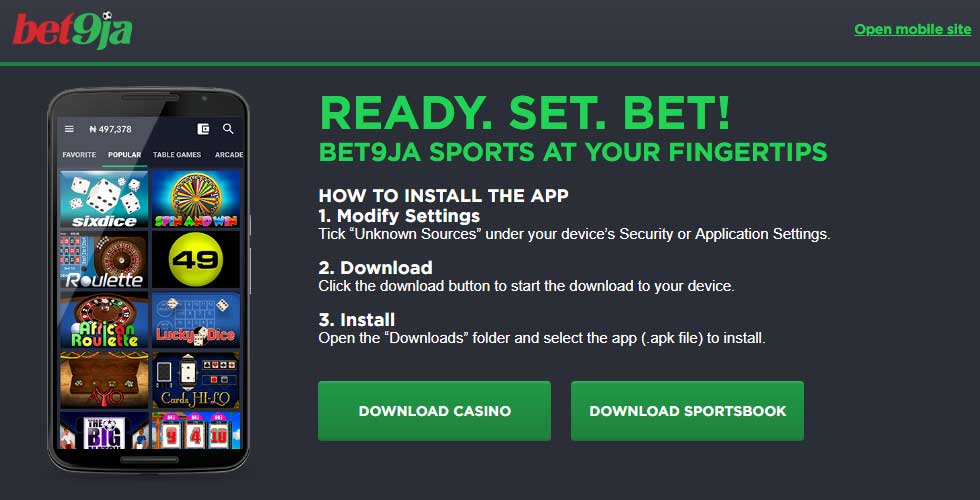 Using Bet9ja with your phone is a breeze, because of a great and user-friendly mobile platform. Working with the website on your smartphone or iPhone is as simple as it may get. Bet9ja serves applications for the platforms of the following devices: Mobile, PC, and Tablet.


---

Deposit and Withdraw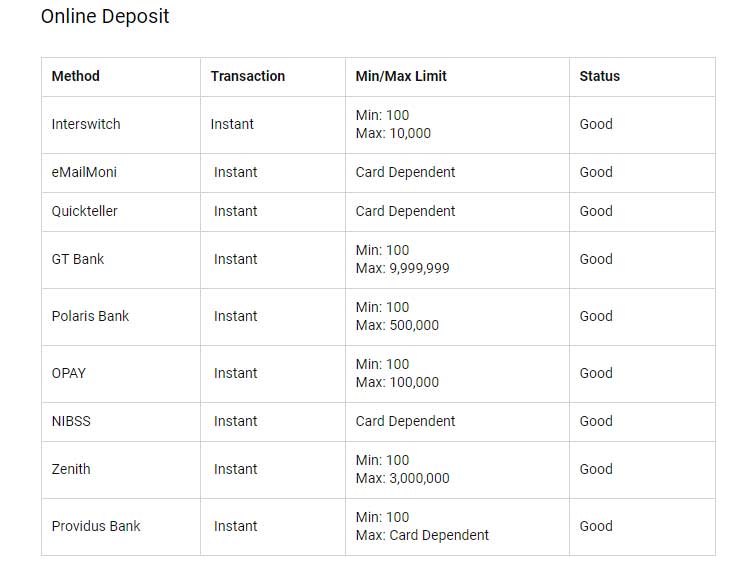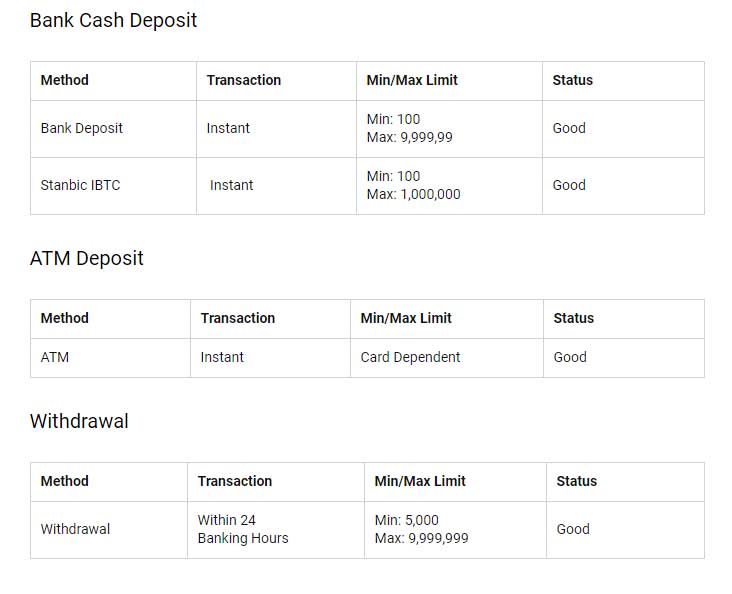 There are plenty of ways to deposit money. Among the bank cards – Visa and MasterCard are available options. There are other platforms such as Interswitch, Nibss, Emailmoni, Paycom, GTBank, Instant Bank Deposit, Quickletter, SkyeBank, ATM. The transaction happens instantly. Unfortunately, the withdrawal of funds can happen only via a bank transfer and it may take up to 24 hours.




---


Security


Basically, you can trust the bookie. It is regulated by a State Lotteries Board in Laos that guarantees its actions. It is fully legitimate and dedicated to the customer's safety. The website has got a trustworthy SSL certificate. It testifies that all data is absolutely encrypted, so the betters may sleep calmly. Their systems are protected by Dell servers, and there are relentless firewalls, which makes a hacker attack simply impossible. Customers may enjoy playing with the realization that their personal details and their money are reliably protected.



---

Frequently asked questions


1. What document can be used to verify your account?
You may scan either your passport or the driver's license.
2. How can you verify your address?
You have to submit a domestic bill from the last three months – it shouldn't be older than this.
3. How to change personal details?
If getting a new username is your wish – you have to get in touch with the customer support.
4. Is the bookmaker available for users globally?
Sadly, the platform is awfully restricted and it caters only to customers, who come from Nigeria.
Along with the Frequently Asked Questions – the betting company website presents a link in the main menu called Tutorials – and it is exactly that. You are taught how to register, how to deposit money in all kinds of ways, how to withdraw, how to bet, how to cash out, or how to claim your welcome bonus.



---

Customer Care


There are a lot of methods to contact a staff member at Bet9ja - generally, the fastest way is to call 01-2796666 or 01-4405145. The phone line is working from 8 AM to 9 PM. If e-mail is the preferable way for you-you can write to [email protected] and receive an answer in the frame of 24 hours. The bookmaker has got a snail mail option as well – you can write to:
Bet9ja
Tomi's House,
9 Funsho Williams Avenue,
By Fire Service Station,
Ojuelegba Bus Stop, Lagos
Nigeria.
You may be a bit disappointed that Bet9ja does not yet support a live chat function on the website. However, they have got a Twitter page, which is well-maintained and answers are available promptly – so in case something is urgent, you can always contact the bookmaker via Twitter.



---

Rating and conclusion


The greatest trivia about Bet9ja is that it is well-regulated, it gives a huge welcome bonus, amazing odds, competitive options for money transfer, and of course – beautiful interface. Bet9ja's website has got a promising website design and it is easy to use. It allows for a lot of free bets and it offers plenty of bonuses, high odds and live betting.

All this gives them the enthusiasm to call themselves a leading betting company. It is a professional compliment for Nigeria's betting world. Hardly, there is another betting website that responds so much to the needs of Nigerian Betters – they feel cozy at Bet9ja. They are expected to grow immensely in the years to follow.

Their manager Tunji Meshioye commented about the website: "Bet9ja is a leading brand when it comes to paying to our customers. We don't beat around the bush. When you play and win on the platform we pay. We are based on prompt payment and players know this - we don't waste their time.