1xBet Download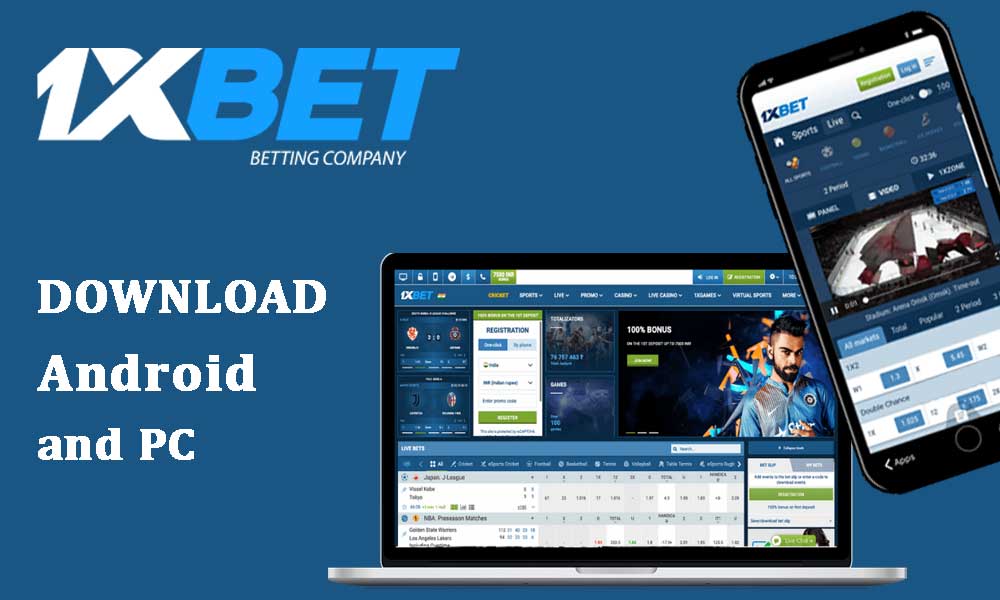 In most cases, today's bookmakers and online casinos are available for the direct instant game. They use an HTML5 system that enables all options for betting from a laptop, PC, or any other device. Of course, 1xBet is fully available for a desktop instant activity. Hence, you should know that it is not the only option you can choose. Check out how to make a 1xBet download and keep your favorite bookie always on your desktop or mobile device home screen.
This global bookmaker offers you the chance to choose how you prefer to play its slots and how to place sports bets on its platform. This is definitely a big pro as it enables players with different devices to take benefits of the website at full value. You can definitely download 1xBet on your personal device. It will save you time for the login procedure. Besides, you will not pay anything to download 1xBet.
How to download mobile 1xBet?
First of all, we are used to download mobile betting applications. In other words, it's a form of using the bookmaker's mobile application. There is such an option in 1xBet, no doubt. And you can opt for it with no problems, difficulties or fees. You can download the 1xBet app in a couple of minutes only. However, please note that only Android users are allowed to download this application. If you use an iPhone or a smartphone with some other mobile OS, you can play only via the universal mobile website version.

Here's how Android players can download 1xBet:

1. Visit the 1xBet website via your Android phone or tablet

2. Click on the section Smartphone app that is placed at the top left corner of your screen

3. You will be transferred to a new place where it is said that you need to make some changes in your device security settings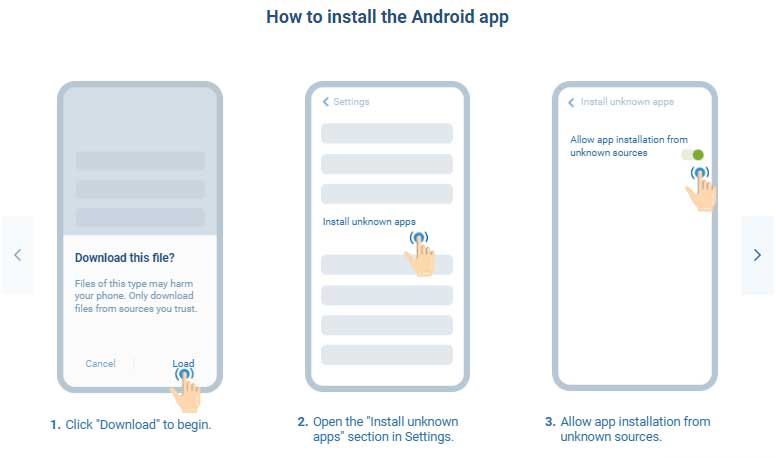 4. Visit the security settings and simply enable the download via unknown sources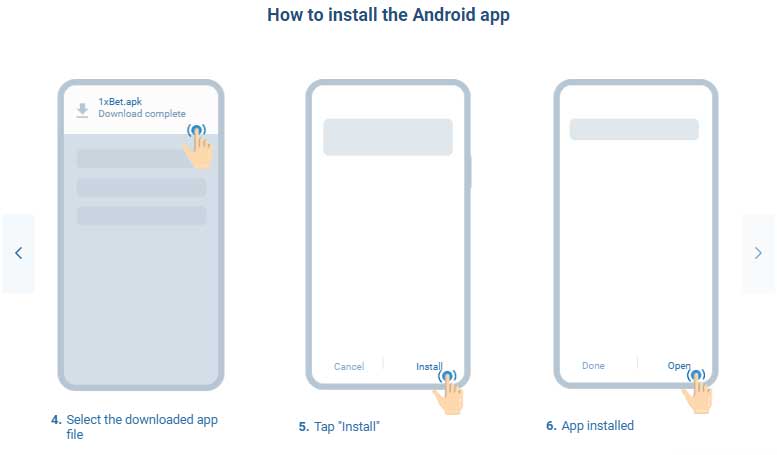 5. Then, click on the green button Android to download the 1xBet app

6. Find the bookmaker's apk file in your folder Downloads

7. Click on it to install

8. You will see the 1xBet Android app icon on your home screen from where you can log in from now on
How to download desktop 1xBet?
1xBet is one of the few bookies on the global scene that allows desktop users to download the betting system on their laptops and computers. It is a very option, because with it you can place faster bets. Please note that the available for download 1xBet system includes all the possibilities, betting markets, offers, and the same high odds that are listed on the official website. Besides, this is a very light and problem-free desktop app you will definitely enjoy.

Here's how to download it:

1. Visit the 1xBet website from your desktop device

2. Look at the top left corner and click on the button Desktop app

3. You will be transferred to a new page that is devoted to this first-class 1xwin desktop app



4. There's a green button named "Download instructions"

5. When you click on it, you will receive all the guides to download the 1xBet exe file and to install it on your desktop device
Yes, there is. For all Androids, the bookie has provided a 1xBet app for download.
This is a specially tailored 1xBet application called 1xwin. It is developed for laptop and PC users.
All 1xBet apps are 100% free of charge. You will not pay anything to download any of them.
Unfortunately, the 1xBet Apple app is not developed yet. You cannot download this bookie's system on an iOS device. Though, you can use the universal mobile website to play on the go.
If you can choose, it is better to download the 1xBet Android app. The application comes with many benefits, such as less mobile data traffic, live notifications, and many more.