1xBet Lotto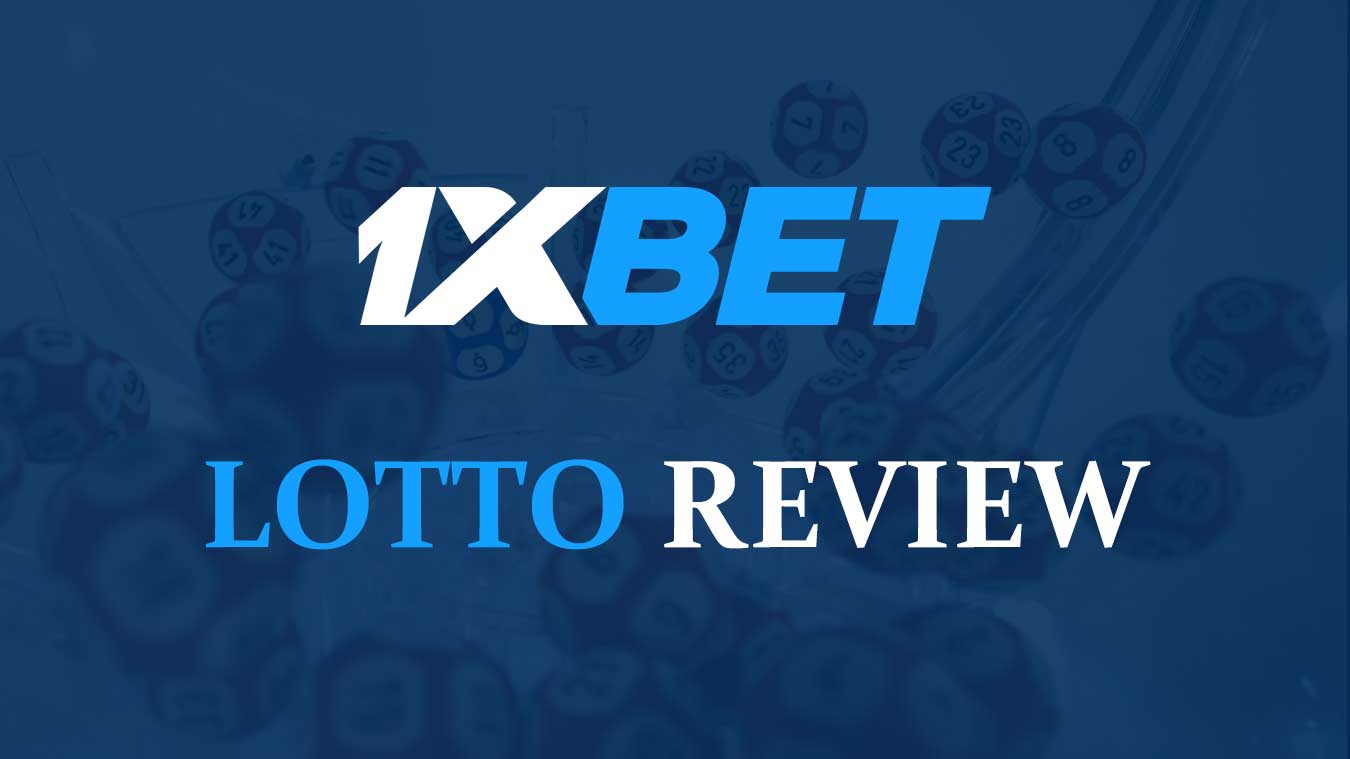 Did you know that one of the first gambling forms of all time is the lottery? Well, by all means, this is not the most common gaming product in today's online market nowadays, but we have to admit it: the game has a big enough audience from all around the world. And global leaders such as 1xBet cannot underestimate these players, no doubt.
Where's 1xBet Lotto service?
Out of habit, players usually search for lotto offers in the betting house's casino section. 1xBet has a significant enough casino section, too, but it does not include any lotto games. However, such exist, so you just need to find them. 1xBet Lotto games are hidden from the user's eyes, so you should search for them in the specially tailored section Extras. When you point your mouse to this section, several suggestions appear in the drop-down menu. One of them is the lottery section.
What does the 1xBet Lotto service include?
Don't expect two-three lotto games per day. This is not in the standard capacity of the company. Actually, this betting operator provides quite more from the lottery world. There are 20+ lottery games on this website, and you can enjoy them 24/7.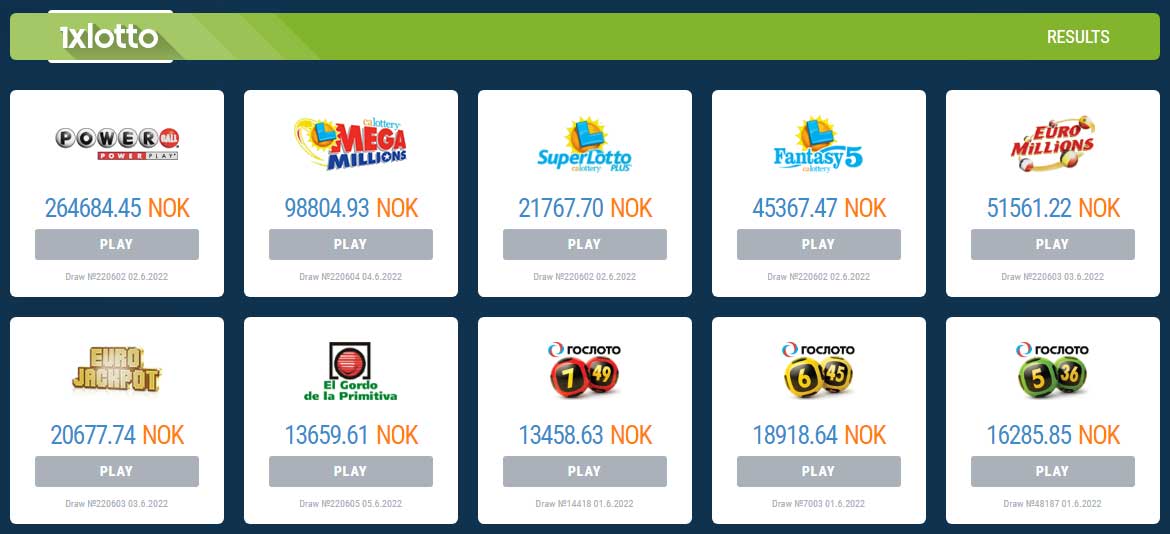 Here are some of the hottest 1xBet Lotto offers:

- Power Ball
- Mega Millions
- Super Lotto
- Fantasy 5
- Euro Millions
- Lottery 6 and Lottery 7 Ball
- New York 6 and 7 Ball
- French Lotto
- Oz Lotto
- Germany Lottery
- Super Lotto
- And many more
How to play 1xBet Lotto games?
It's very kind of 1xBet to provide a decent and top-notched guide for all of the available on the website lottery games. When you select a concrete lotto product, you will appear on a new page where besides the game, you will see a detailed information section. Within it, you can read about the concrete lotto product terms and conditions, as well as receive plenty of useful tips for a win provided, especially by 1xBet. In general, most of the lotteries are classical here. You should only buy a ticket, select your lucky numbers and see what the drawing session will be for you – a winning one or a lost one.
Yes, there are. You might not see them at first glance, but if you look in the section Extras, you will come upon a whole selection of lotteries.
In the 1xBet Lotto section, we strongly recommend you to try Mega Ball, Fantasy 5, and French Lotto.
Yes, of course, you can. Via the 1xBet Android App or the operator's mobile website version, all the services are accessible at total value. The lottery assortment of products is not an exception.
Like in most lottery games, 1xBet Lotto products have progressive jackpots. This means that within the time, if no one wins any of the jackpots, it becomes higher and higher.
Lottery games are among the easiest gaming products of all times. In the 1xBet Lotto section, you will be additionally guided by detailed terms and conditions for each game.