Stake MMA Betting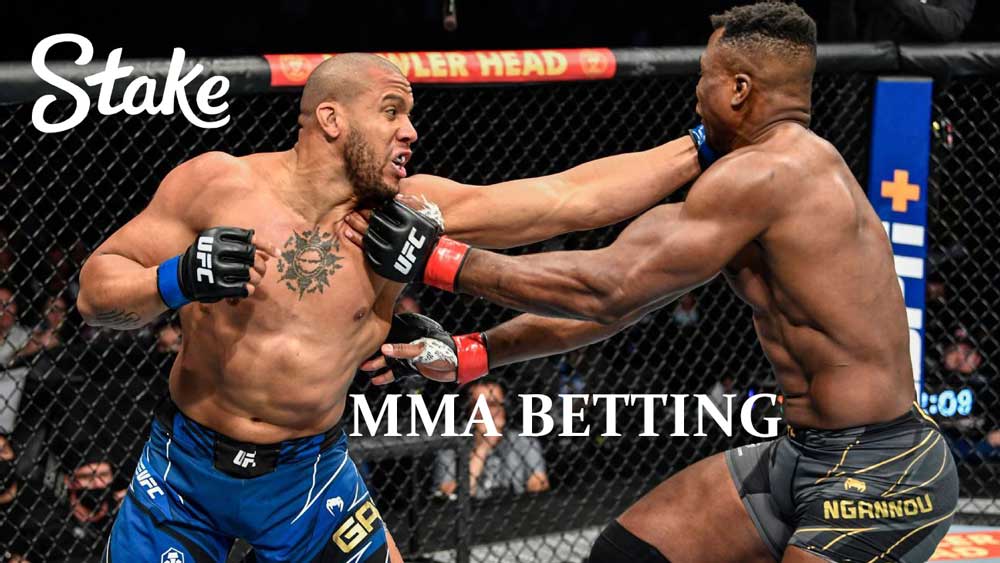 Stake is a leading global bookmaker. One of its hugest benefits is the extensive sports program. It is designed to meet different and various customer needs preferences and searches for profitable bets. It seems that this operator has included plenty of leagues and market types, but can we bet on MMA in Stake anyway? Let's find out.
Are there any Stake MMA bets?
Yes, there are. In Stake, MMA is included in the program. This bookmaker has taken into consideration the fact that MMA is a popular enough sport among both – the sports audience and the betting community. While we have been checking out the variety of MMA betting options in Stake, we found out that it's massive. You can definitely enjoy your most beloved discipline for predictions with real money at total value.
Where are the Stake MMA bets?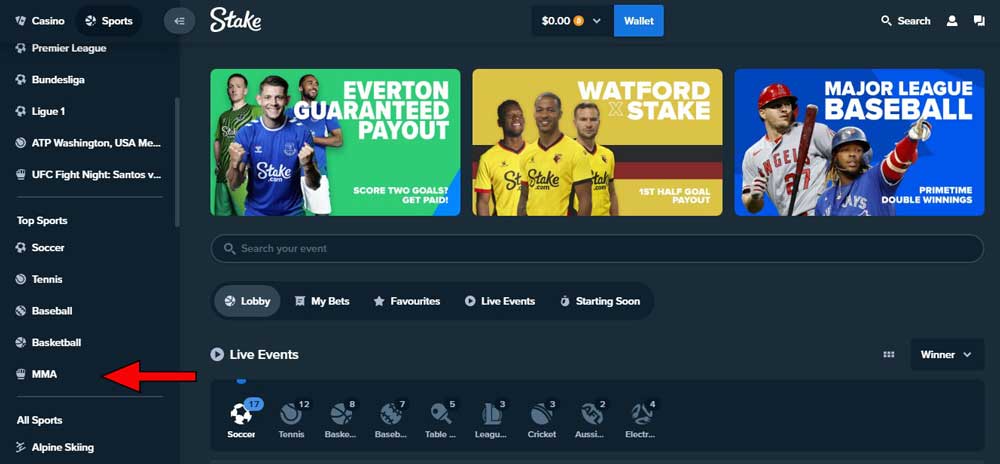 You can find a lot of Stake MMA bets per day. When there's a hot MMA tournament or event, you might even see the bookie's set of markets and offers on the central side of your screen. In all cases, MMA has also been included in the official list of sports types available on the website. To be more specific, you will find all the bets from this discipline between the section with the Motorcycle racing offers and those for the eSport videogame League of Legends.
What is Stake MMA offers?
Visit the Stake website, go to the Sports section and then on your left side within the list of the disciplines, find MMA. By clicking on it, you will appear in a completely new stage. It's devoted to all the available live MMA bets and the upcoming matches from this sport type. There are buttons to sort out the different events and see what markets you can choose from. Usually, Stake allows you to predict the following market types: final result, under/over, and Asian handicaps. During our check, we compared Stake MMA odds with the other websites' odds for betting. It has become clear that you will receive some great odds in this bookmaker.
Can I place Stake MMA mobile bets?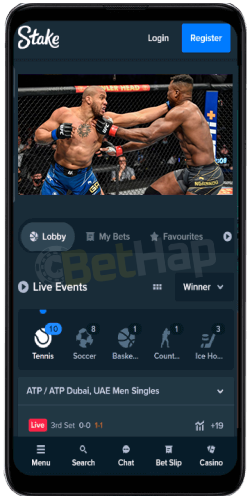 Yes, of course, you can. You can go to the Stake MMA section on your mobile device whenever you want. Thanks to the specially customized mobile website version, the brand is 100% reliable for betting from a distance. There is absolutely now a difference between the odds for the mobile MMA bets and those from the official desktop version. Attention: in mobile mode, you can also use the live streaming option.
Yes, it does. MMA is one of the official Stake sport types.
Find it by visiting the website, then going to the Sports section and choosing MMA in the menu located at your left side. When you click on MMA, you will see all the live and upcoming events you can choose from.
There are no permanent Stake MMA bonuses. However, this operator often provides temporary promos related with a concrete sport type when there's some massive and popular tournament going on.
We have analyzed them carefully and it seems that Stake MMA odds are pretty satisfying.